What Are Full Arch Implants?
Dental implants are a tooth replacement solution if you're missing a single tooth, several teeth, or all your teeth in your dental arch.
We can replace teeth individually with implants and crowns, or we can place implants that are used to support full or partial dentures, as well as fixed bridges.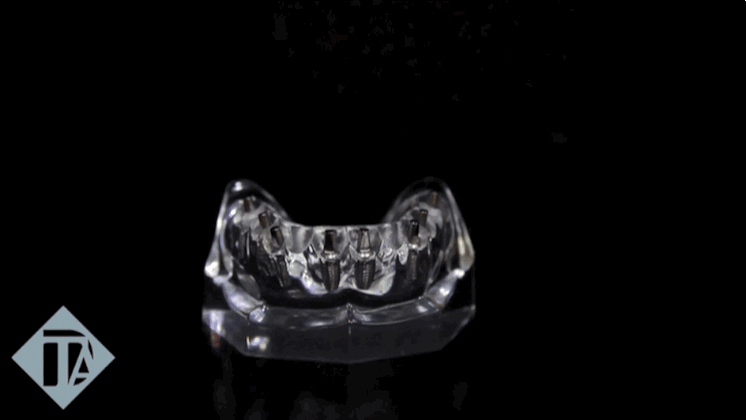 If your jawbone is adequate to support a fixed bridge, we can place several implants along the jawbone to provide support for this type of dental restoration. This procedure compares to single and multiple implants procedures, and it requires planning to ensure we place an adequate number of implants in ideal positions that make it possible for us to fabricate a bridge that meets your needs and expectations.
There are many options to replace multiple teeth with implants. A thorough evaluation of your mouth can help us figure out which of these may be best for you. Sometimes this evaluation involves additional diagnostic information, such as a CT scan. This allows us to plan exactly where your implants should be placed to ensure that we provide you with comfort, function and a confident smile.
Implants are designed to be a life-long solution, and hurrying the process can lead to less-than-ideal results. We encourage you to avoid quick-fix promises, and instead look for long-lasting, beautiful results.
Take the Online Implant Evaluation
Multi Tooth & Full Arch Implants in Tewksbury, Billerica, and surrounding areas.
If you live in or around Andover, Billerica, Chelmsford or Tewksbury, please call us to schedule an evaluation, or request an appointment online. We will help you to determine if you're a good candidate for dental implants. We can help you restore your smile today.
Content Reviewed and Approved by Dr. Nahata.
Dr. Nitish Nahata is an accomplished dentist who recieved his doctorate in dentistry at Tufts University School of Dental Medicine and has honed his skills through years of practice in the North Shore and Merrimack Valley areas. As a member of the American Dental Association, the Massachusetts Dental Society, and the American Academy for General Dentistry, Dr. Nahata regularly participates in continuing education courses to enhance his knowledge and well-versed in the latest techniques and industry best practices.