Orthodontics services for Tewksbury, Billerica, and surrounding MA areas
Adult patients can also benefit from orthodontic treatment, and achieve a healthy, well aligned, beautiful smile. Some adults who need orthodontic treatment might have worn braces in the past, but stopped wearing retainers and their teeth have shifted out of alignment. Others have never had any orthodontics, but would benefit from having their teeth realigned. One of the most satisfying things we hear about from our adult orthodontic patients is the boost in self-confidence they feel because of their new smile!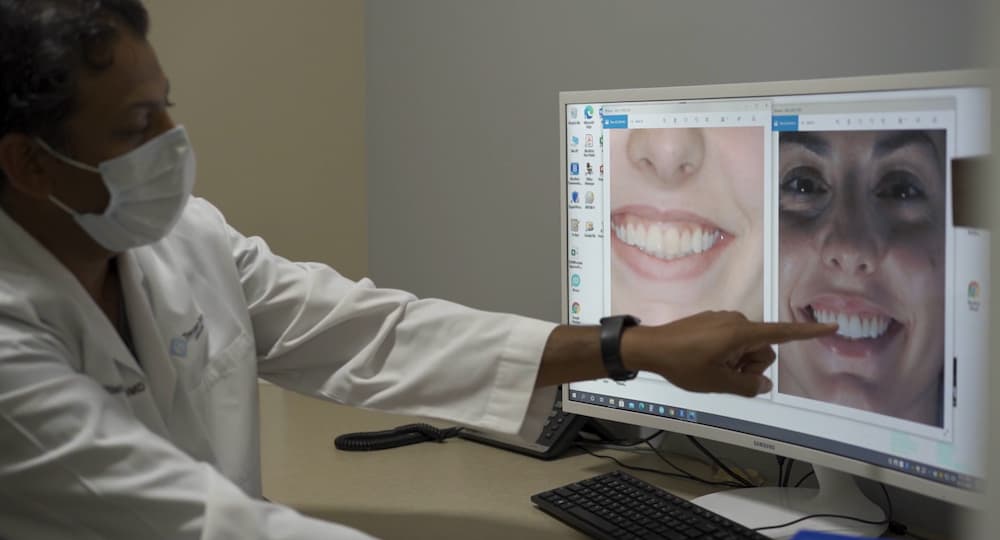 Orthodontic treatment is designed by our dentists to straighten your teeth. Did you know that misaligned teeth can cause frequent headaches, earaches, and facial pain? Misalignment, or crooked teeth, can affect your bite. Your bite is the way your teeth meet up when you chew, which in turn can contribute to gastrointestinal issues. Adult braces used to properly align your teeth can help prevent bone loss in your jaw as you age and premature wearing of your tooth enamel.
When an orthodontic consultation with our doctors is recommended, digital impressions are taken of your teeth and bite. These impressions allow us to plan your treatment and you can see a digital simulation of the outcome. We will work with you to customize your smile and the ideal orthodontic treatment plan that is just right for you.