The Tewksbury Dental Team Discusses Frequently Asked Questions Regarding Dental Implants:
Take our online Dental Implant Evaluation to determine if you may be a good candidate for dental implants!
Dental implants are the ideal replacement for missing teeth. They replace the root of a missing tooth and hold a ceramic tooth that is made to match and blend perfectly with your surrounding natural teeth. This treatment option provides a restoration that looks, feels, functions and is as strong as your natural teeth.
There are two types of implants offered in our office:
Implants that replace individual teeth: These types of implants are analogous to the tooth that was lost. A single implant supports a single abutment and crown. In certain scenarios in the front of the mouth, these implants may be restored with a temporary crown on the same day of placement.
Implants that replace multiple teeth: There are many options for these types of implants, ranging from implant supported bridges, where multiple implants are connected by a bridge to fill multiple spaces, to implant retained dentures, where anywhere from two to six implants are used to help support and retain a removable denture. Likewise, in some scenarios temporary restorations may be placed on multiple implants on the day of implant placement.
Besides creating a natural-looking restoration, implants enable you to once again eat all your favorite foods without worries or discomfort.
These are some of the comments we hear from our patients who have dental implants:
They don't miss the discomfort or inconvenience of removable dentures or bridges
Their tooth-colored implants look just like their natural teeth
Talking, eating and maintaining good oral hygiene are easy because dental implants function exactly as natural teeth would
They get lots of compliments on their new, youthful look
They are more confident about their smiles
Additionally, implants provide the following benefits:
They help your remaining natural teeth maintain their proper position by preventing drifting
They can be used to anchor removable dentures or bridges to make them more comfortable and secure
With proper care, they are designed to last a lifetime
Another advantage to dental implants over other restorative options is that they only affect the area in which they are placed; they don't require use of neighboring healthy teeth for support, like bridges or partial dentures.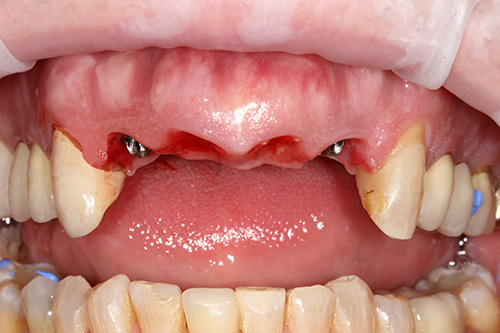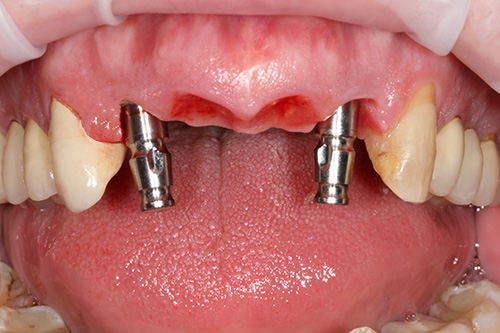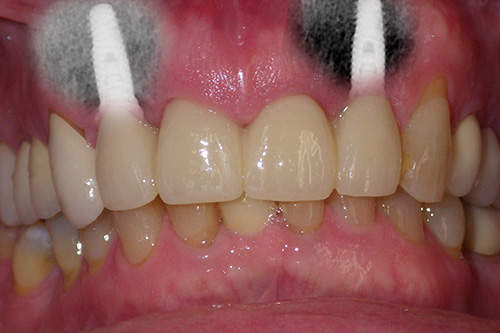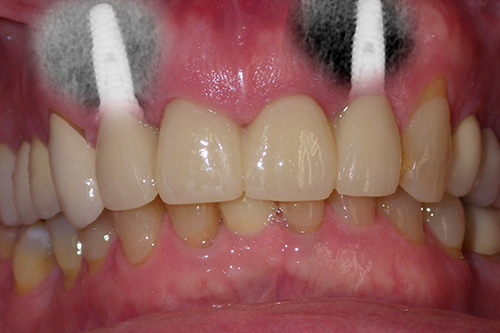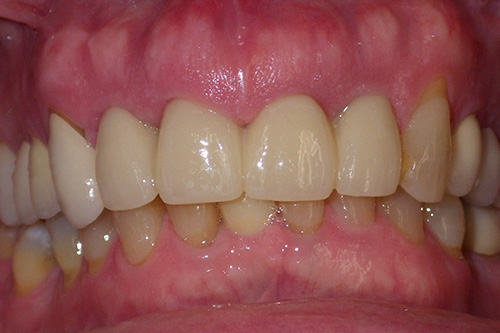 Tewksbury Dental Associates is a Leading Practice for High Quality Implants
Our practice also is one of the leading practices for stunning restorative dentistry, so the crown that gets placed on your implant will be second to none. For years, we have successfully treated tooth loss in residents of Tewksbury, Chelmsford, Billerica, Andover, Lowell and other neighboring communities by placing and restoring dental implants.
When you want or need a complete reconstruction of your smile or mouth, you want to choose the right dentist. Dr. Nitish Nahata is a dentist with extensive experience in full mouth restorations, and the right choice for you. How do you know if a complete restoration might be right for you?
Do you have:
Teeth that are missing and need replacement?
Teeth that are worn down or too short?
Teeth that are crooked, overlapping, or broken?
Neck pain, unexplained headaches, or disturbing jaw pain?
If you answered "Yes" to any of the above, contact us for a consultation.
Call Today
Please call us at 978-851-7890 to schedule an appointment for a consultation and evaluation so we can answer your specific questions and start the process toward your new smile and more comfortable mouth. Our staff will help arrange a time and financial solution that works for you.