General Dental Care in Tewksbury, Billerica, Andover, and surrounding MA areas!
We offer premier General Dental Care to patients throughout Tewksbury, Andover, and Billerica Massachusetts. Whether it is advanced dental technology or a normal dental checkup, we have the staff for you. With our wide range of dental care services, we have what is needed for you. Our other services also include preventative dental care, implants and cosmetic dentistry. View our services below and call our team of premier dentists today!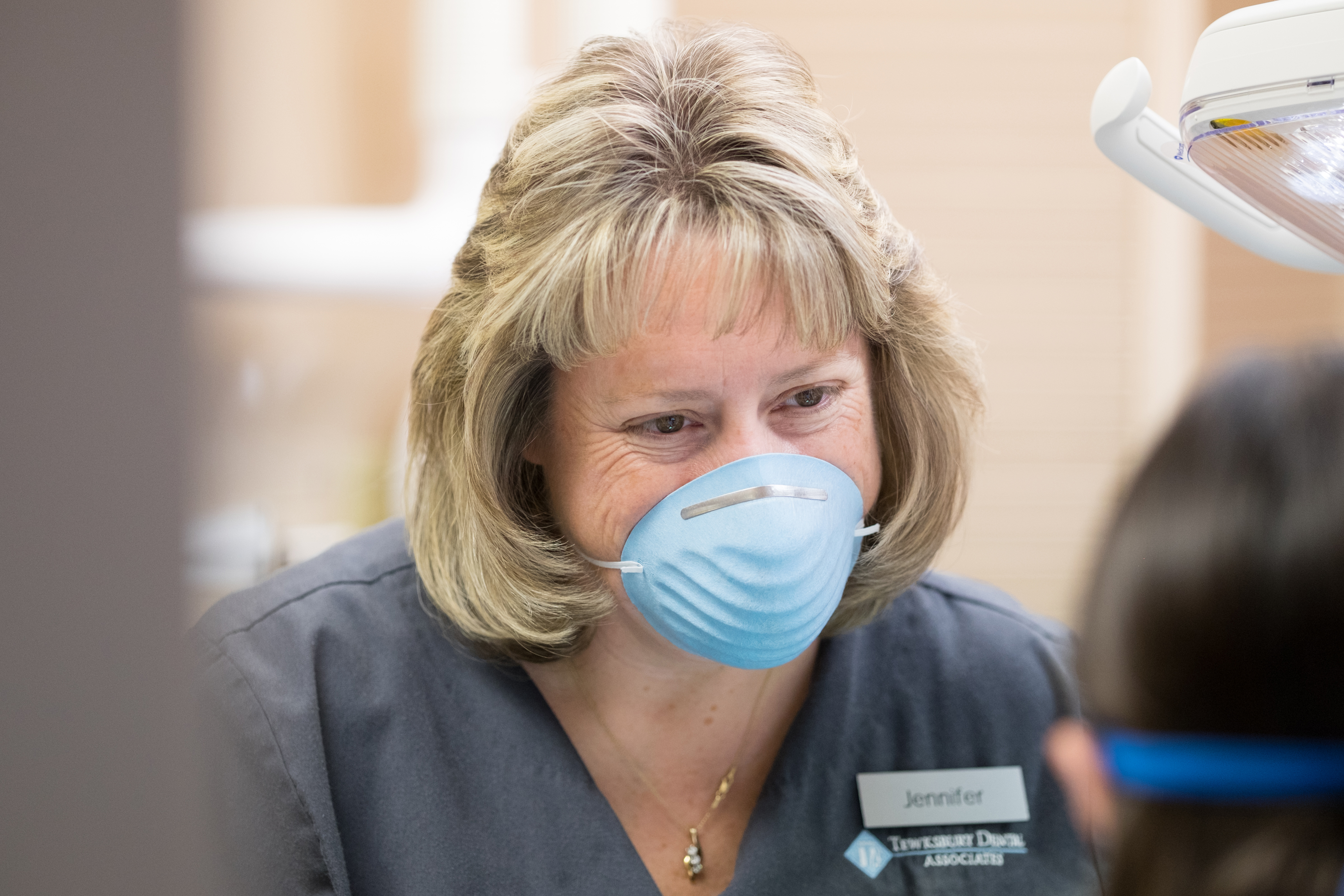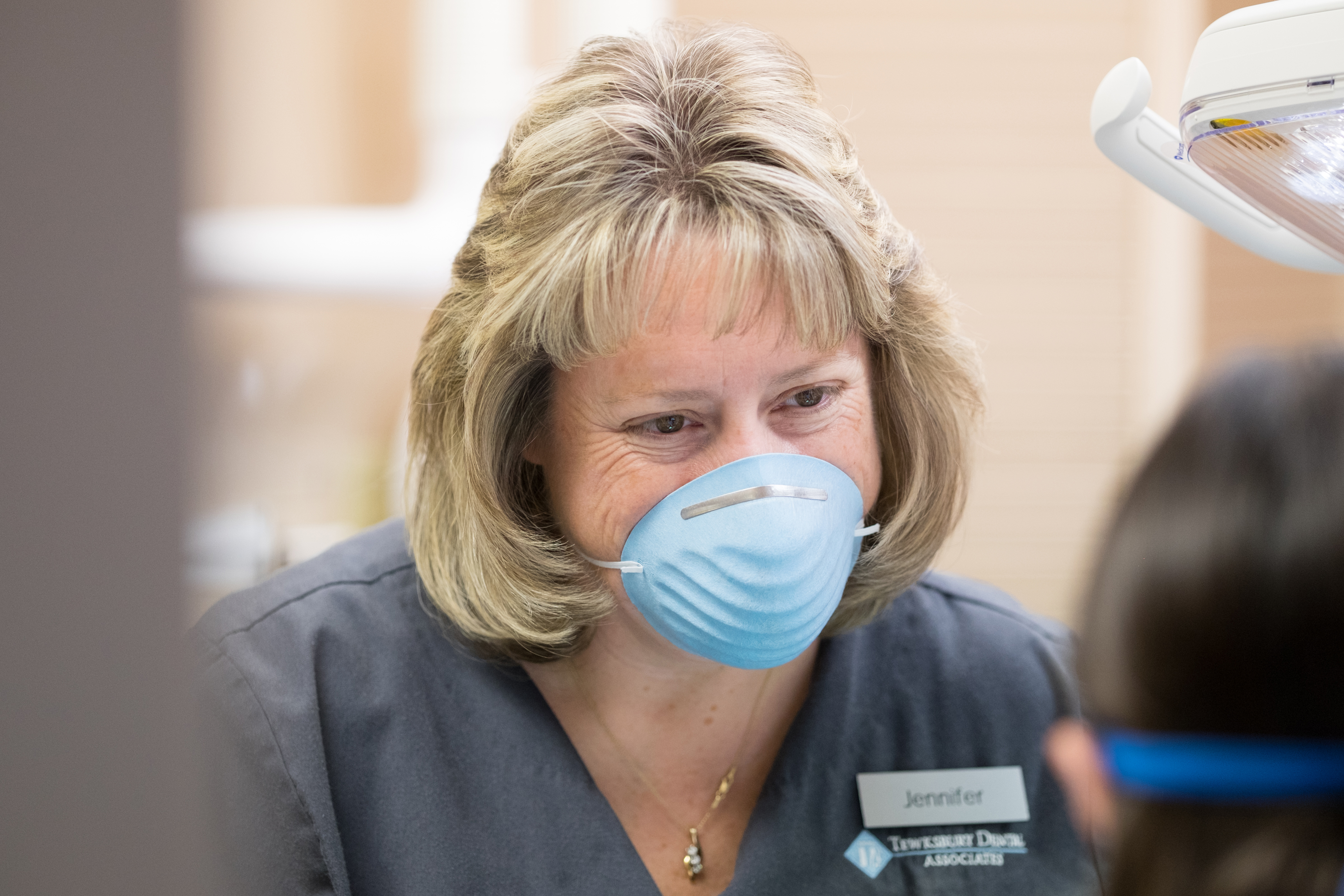 Using the CEREC system in our office the doctors can make esthetic ceramic crowns or partial crowns in a single visit. A digital impression of your tooth is taken, the doctor then plans the restoration using software and the computer uses that plan to mill the tooth colored crown onsite. The crown is placed and you leave the office with your brand new tooth the very same day.
White fillings are made from durable, tooth colored composite plastics and blend seamlessly with natural tooth color. Gone are the days of those very noticeable black fillings.
White composite tooth fillings actually bond to the existing tooth and help seal and protect. They make the tooth stronger and more resistant to stress, fracturing and breaking. They are also free of Mercury, unlike old fashioned black fillings. To find out more about White Composite Fillings, contact us today for a consultation. Your beautiful smile is our #1 goal!
How do you know if a complete mouth restoration is right for you?
Do you have:
Teeth that are missing and need replacement?
Teeth that are worn down or too short?
Teeth that are crooked, overlapping, or broken?
Neck pain, unexplained headaches, or disturbing jaw pain?
Trouble chewing or eating without pain?
If you answered yes to any of the above questions, Dr. Nahata and the team at Tewksbury Dental are here to help. We will begin with a conversation about your goals, then conduct a thorough examination to determine your overall dental health. Together, you and the professionals at Tewksbury Dental will decide what course of action to take in order to solve your
current dental issues.
Contact us today for a consultation.
Tewksbury Dental Associates offers Removable Partial and Complete Dentures. A removable Partial Denture gives you the appearance of a normal smile, stabilizes your bite and allows you to eat with better confidence. It helps keep your remaining teeth healthy and in their proper position. Removable Complete Dentures can look very natural and are available for those who are missing all of their teeth and unable to receive implants.
To learn more about Dentures, contact us for a consultation today.
When you have large spaces between teeth, your adjacent teeth can shift and change position. This can lead to bite-related problems, periodontal problems, and result in the inability to properly chew food. Bridges replace missing teeth and can help prevent these problems from happening. Crowns are placed on the teeth adjacent to the empty space, and a replacement tooth is attached in between. The end result is the space is filled with a natural looking tooth that functions much like your original natural tooth.
If the teeth on either side of the space are already in need of crowns, the missing tooth or teeth can usually be built with a bridge. If the adjacent teeth are intact and have little to no filling material in them, a dental implant may be used instead. To find out if you are a candidate for a dental bridge, contact us today for a consultation.
Did you know that even if you've lost more than 50% of your tooth's structure to fracture, damage, or decay, it can still usually be saved by a dental crown? A dental crown is a restorative that covers up or "caps" a damaged tooth for the purpose of restoring the natural shape, size, and function. It is permanently bonded or cemented into place. A crown surrounds the entire top of the tooth and protects the remaining tooth structure from fracturing further over time. Dental crowns can be made of various materials including gold, porcelain, or porcelain fused to metal. To learn more, contact us today for a consultation.
We utilize the latest digital technology available to diagnose and treat our patients.
Family Dental Care
Quality preventative dental care from infancy throughout your life contributes to a longer, healthier, happier life, with a great smile. At TDA we are a family-friendly practice. We offer compassionate dental care to children, teens, adults, and seniors. We are committed to building long-term relationships with all of our patients and their families.
Videos about General Dental Care from Tewksbury Dental Associates:
Dental Crowns