You can receive teeth in a day with our implant-supported denture system. This system has earned a strong reputation for providing a viable tooth replacement solution to patients who are missing all of their natural teeth in one or both of their dental arches, or are slated to have all of their teeth removed and seek an immediate replacement option.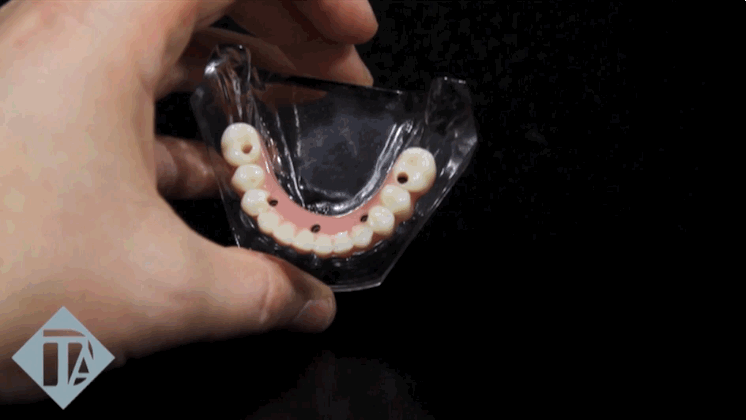 This system boasts shorter treatment times, thanks to the way the implants are placed into the jawbone. The implants can be immediately loaded with abutments so the dentures can be secured into place.
The way the implants are designed and placed eliminates the need for a healing period for the implants to integrate themselves into the bone — rather, the denture secures the implants and allows them to heal while you use them.
This system is a cost-effective solution that is less expensive than many other conventional implant methods. The finished product is an implant system that delivers highly aesthetic results and an improved quality of life.
Take the Online Implant Evaluation

If you are in the Greater Boston communities of Andover, Billerica, Chelmsford, and Wilmington, Massachusetts, call us or request an appointment online. Our dental experts can tell you more about this treatment option and evaluate you to determine if you are a good candidate.