Cosmetic Facial Rejuvenation At TDA
Helping our patients achieve a healthy smile that builds confidence and contributes to overall quality of life is a top priority in our practice. We can deliver Botox and Juvederm treatments, safely and comfortably, in our office, with the clinical team that you know and trust. As dental providers of these cosmetic services, our doctors can evaluate the type and severity of your lines and wrinkles and recommend a customized treatment plan that might include Botox and Juvederm Dermal Filler. Botox is now well known, and a commonly recognized method for aesthetic wrinkle reduction. Cosmetic dentistry and facial rejuvenation services can go hand in hand in our practice to give patients a beautiful outcome.
Why choose a dentist for Botox?
Dentists are required to complete comprehensive training in the oral and maxillofacial area which includes your entire face from chin to forehead and all the dynamics of muscles used in your facial expressions. Cosmetic dentistry requires precise training and technical skills that easily translate to Botox applications. Dentists are familiar and comfortable with oral injections which are used in practice on a daily basis.
What is the difference between Botox and Juvederm?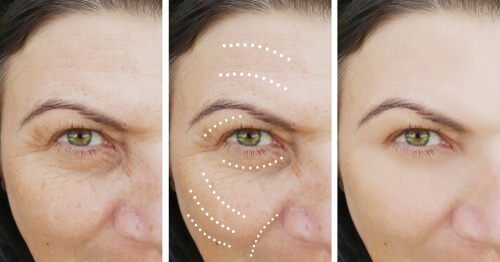 Botox is used to diminish the appearance of wrinkles in the face. Wrinkles occur over time and are caused by multiple factors including aging, smoking, and even excessive frowning. Botox is mainly used to combat the vertical lines that form in between your eyebrows, also known as "frown lines." A dermal filler is a gel-like substance that is injected beneath the skin to restore lost volume, smooth lines and soften creases, or enhance facial contours. Our office uses Juvederm, the best known and most researched filler available. While both treatments are used to combat facial wrinkles, fillers add volume lost from natural aging to plump facial folds, while Botox works upon the underlying muscular structure of your face.
What is a Dermal Filler?
A dermal filler adds volume and hydration to your skin which helps create a natural and youthful look. Juvederm is an injectable gel that offers a safe and effective nonsurgical option for smoothing facial wrinkles and folds. Treatments provide immediate improvements in treated areas. Juvederm gel replenishes the hyaluronic acid that diminishes in your skin over time. It can be used to reduce lines around the mouth, nose, and forehead. It can also be used for facial contouring and reducing the appearance of scars. Most patients need just one treatment to achieve an excellent outcome. Even better, one treatment can last for up to a year. Results can vary and "touch up" treatments may be required to maintain optimal results.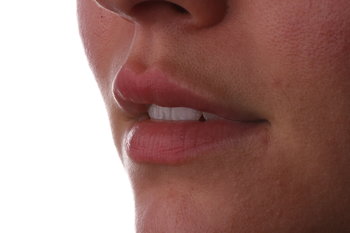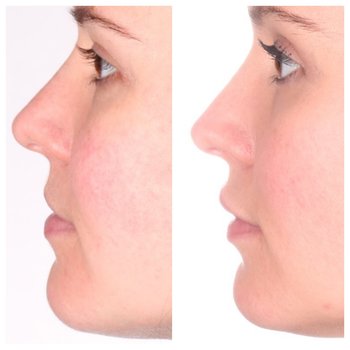 What is Botox exactly? How does it work?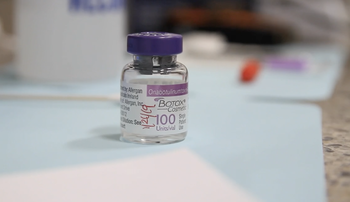 Botox was FDA approved for cosmetic use in 2002, and has been rapidly gaining in popularity ever since. Botox is actually a nickname for a neurotoxin called Botulinum toxin, and is produced by bacteria called Clostridium botulinum. It was FDA approved for medical use in 1989 and it has gradually expanded to become a popular and effective way to achieve cosmetic benefits including smoother, younger looking skin.
The skin on our faces lies over an intricate series of muscles that expand and contract to allow us to talk, eat, and make all of the facial expressions we use every day. As skin ages, it becomes stretched, softer, and more delicate. After a lifetime of making certain facial expressions, aging skin stretches over the expanding and contracting muscles, eventually forming a crease. When Botox is injected into the facial muscles, it interferes with the nerve responses in the muscles, causing them to relax. Wrinkles flatten out over relaxed surfaces and aesthetic improvements can be achieved.
What should I expect during my Botox procedure?
Most patients report that it is a painless procedure, due to the fact that the needles used are very small. When you receive your treatment in our office we can use a topical anesthetic cream, or a local anesthetic, to numb the injection site before a procedure.
A Botox procedure can be done in a few minutes, and there are no special post-treatment recovery instructions. The doctor will simply sterilize the injection site, perhaps use a numbing agent, perform your injections, sterilize afterwards, and send you on your way. It's that simple! You can return to work and continue with your day. Even patients who fear of needles, or have low pain tolerance, have a successful experience and outcome with Botox injections.
Botox takes up to four days to attach to nerve endings in your facial muscles. Therefore, it can take up to five days to see any difference in wrinkles after a procedure. The maximum benefit of Botox is visible about ten days after. While the effects of Botox are not permanent, regularly receiving treatments can maintain the desired wrinkle reduction throughout the aging process. We recommend a 3 to 4 month maintenance schedule for best results.
Is Botox expensive?
Botox injections are a medical procedure. It is always best to choose the highest quality facility and most educated person to administer Botox. Choosing a cheaper option can lead to serious complications due to lack of expertise, infection, or unclean equipment. The dental office is the safest place to receive Botox. Dr. Curtis will treatment plan and determine a cost based on the target site of the Botox application to achieve the desired outcome. Your plan will also indicate the best maintenance schedule to ensure your results are long lasting and effective.
BOTOX FAQ's
Q) Am I a good candidate for Botox?
A) While Botox is generally safe, there are certain conditions that should cause someone to avoid a Botox treatment, such as: asthma, droopy eyelids, pregnancy, excessive bleeding, difficulty swallowing, history of facial surgery, and weakness of facial muscles. Ask your doctor if any of these might complicate your Botox procedure.
Q) I'm worried I could get botulism from Botox. What are the chances of this?
A) While Botox is the neurotoxin that can cause botulism, the chances of becoming infected from a cosmetic treatment are very low. Receiving treatment in a highly sanitary, professional setting like a dental office can help alleviate concerns and ensure the best possible outcome.
Q) What do I do if I notice a rash, bumps, itching, or redness around the injection site after a treatment?
A) Consult your doctor immediately. After the procedure, you should receive instructions on what to look out for and what's normal and healthy. Anything that falls outside of these boundaries should be brought to your doctor's attention right away.
Q) I got Botox and I don't like how it looks. What do I do?
A) The effects of Botox are not reversible, however, they will disappear on their own within a few months without any follow up treatment.