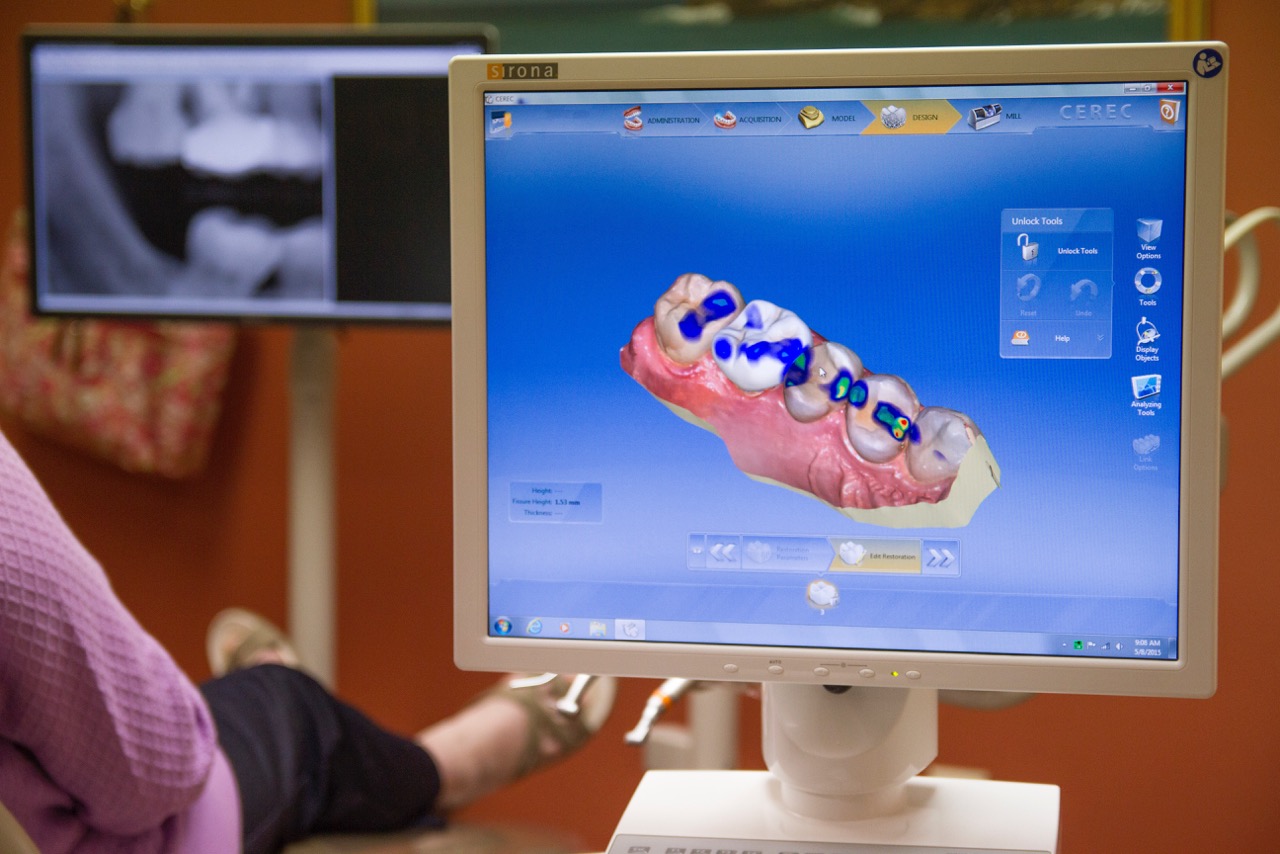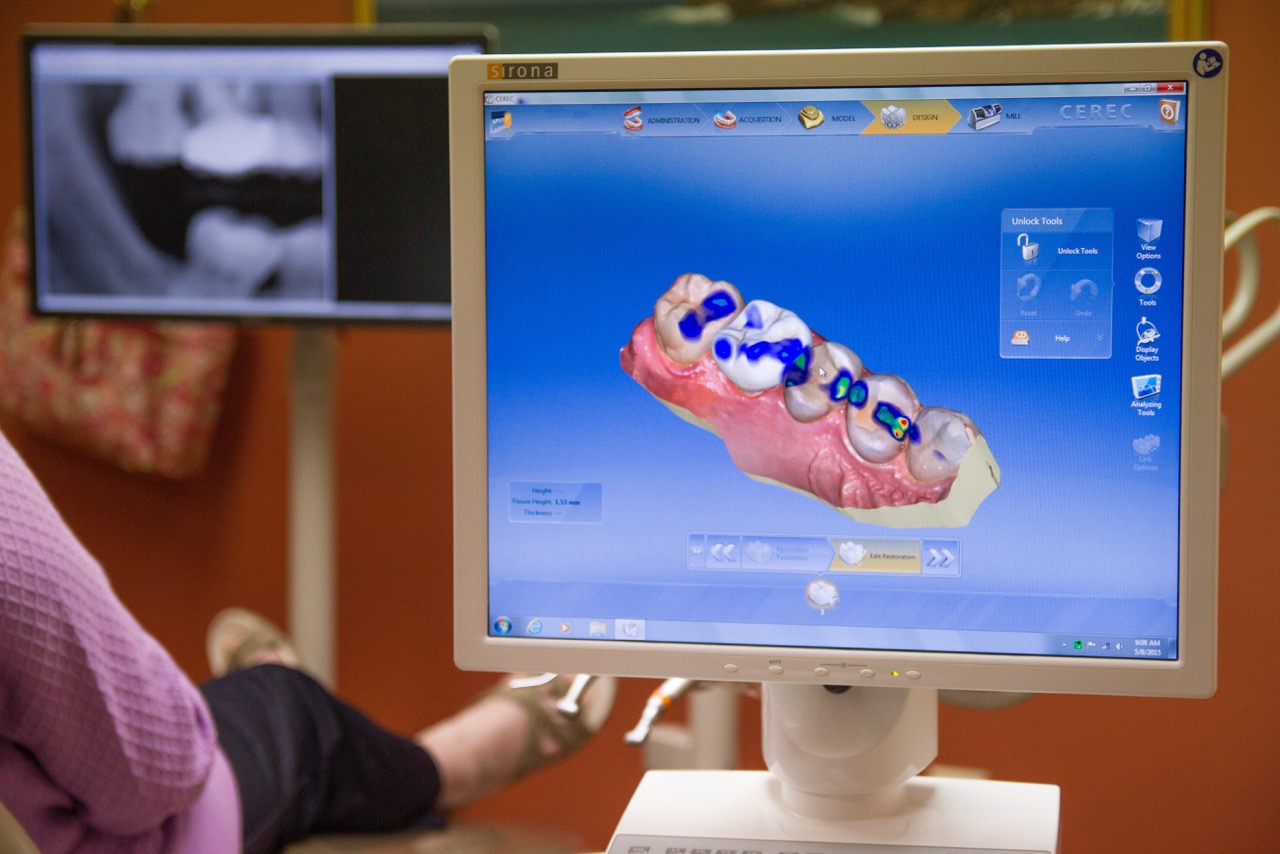 Are you busy? Do you get anxious when you receive dental treatment? Does the idea of instant gratification really speak to you?
If you answered yes to any of these questions, you might get as excited as we are when we tell you about the newest addition to our office: a CEREC unit.
CEREC stands for CEramic REConstruction. The CEREC unit uses an on-site computer to design and make ceramic dental crowns, veneers, inlays, onlays and fixed bridges in our office.
Consider the conventional method of getting a dental crown: you schedule an appointment to have your tooth prepped and fitted for a crown, and we take an impression of the tooth so the permanent crown can be fabricated. You are given a temporary crown to wear while your permanent replacement is made and shipped back to our office. Sometimes, your temporary crown falls off while eating, and you must schedule an emergency visit to have it secured once more. Then you come in for a follow-up appointment so we can remove the temporary and fit the permanent crown over your tooth.
With CEREC, we can eliminate the temporary crown and the impression from your visit, as the technology allows us to make your final crown in our office during your appointment!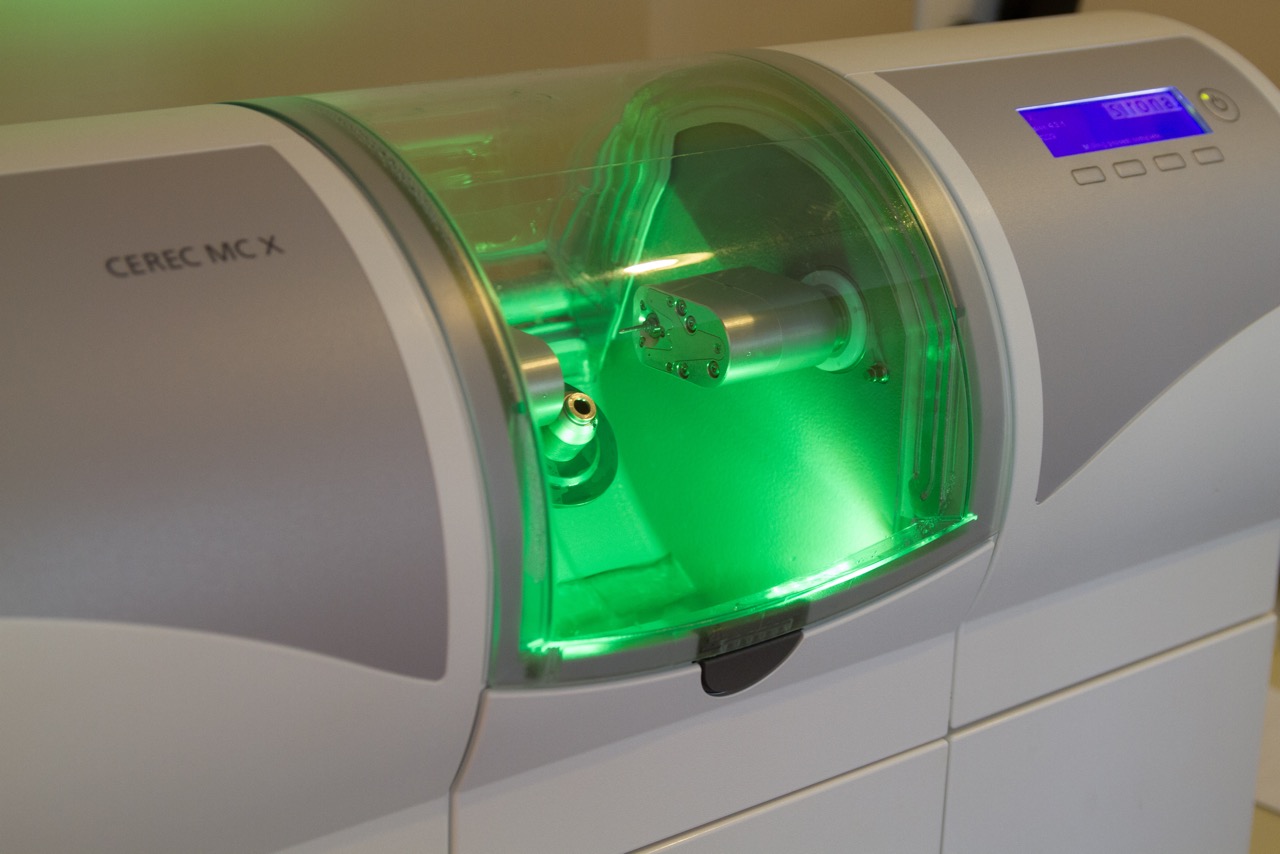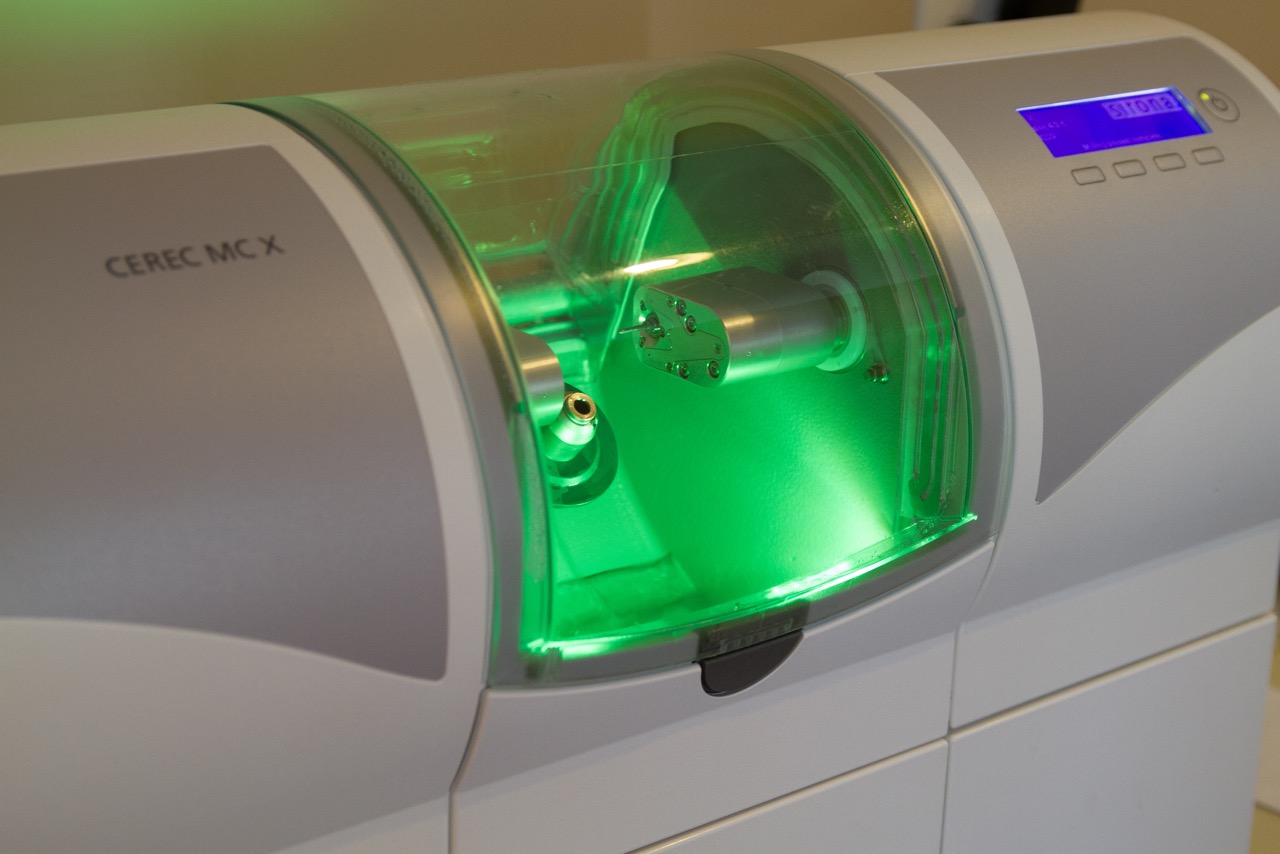 "We've been looking at the CEREC unit for nearly eight years now," says Dr. Nitish Nahata. "I've seen where the trends are going. Time is such a commodity these days. To save a patient the time away from work means everything to some people. That's one reason why we decided to invest in this technology."
Additionally, the doctors at Tewksbury Dental Associates love using CEREC because it allows them to flex their artistic muscles. We physically design the contours of our crowns. We literally paint on the stains to match the teeth adjacent to our restorations.
"The artistic aspects of CEREC have made dentistry so much fun for us, we can't get enough of it," Dr. Nahata says.
Besides helping those who are pressed for time, we know some patients are apprehensive about dental treatment because of a past negative experience. With CEREC, we can keep your time in the dental chair to a minimum.
"There's no need to muster the courage for two dental visits," Dr. Nahata says. "For some patients, that means the difference between going ahead and addressing their dental issue early on, or prolonging an appointment."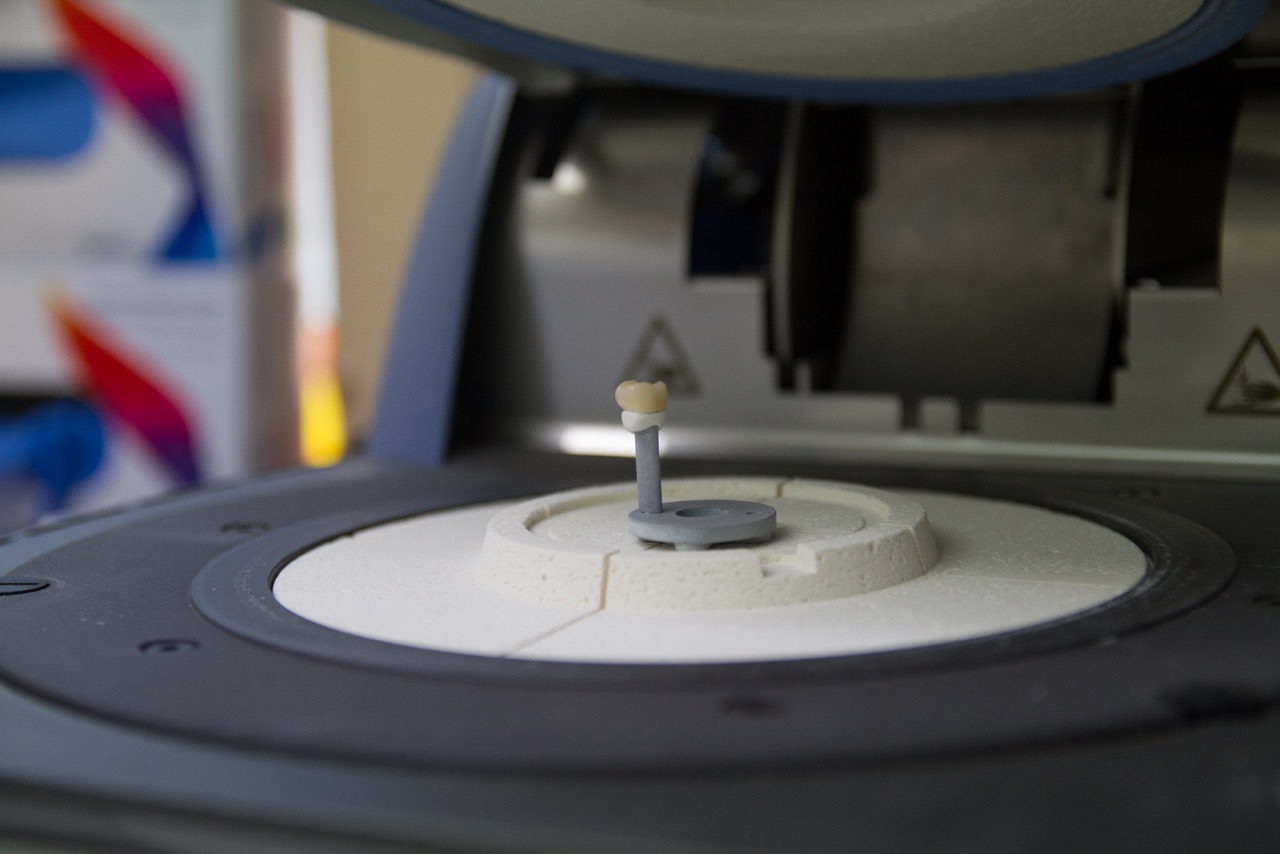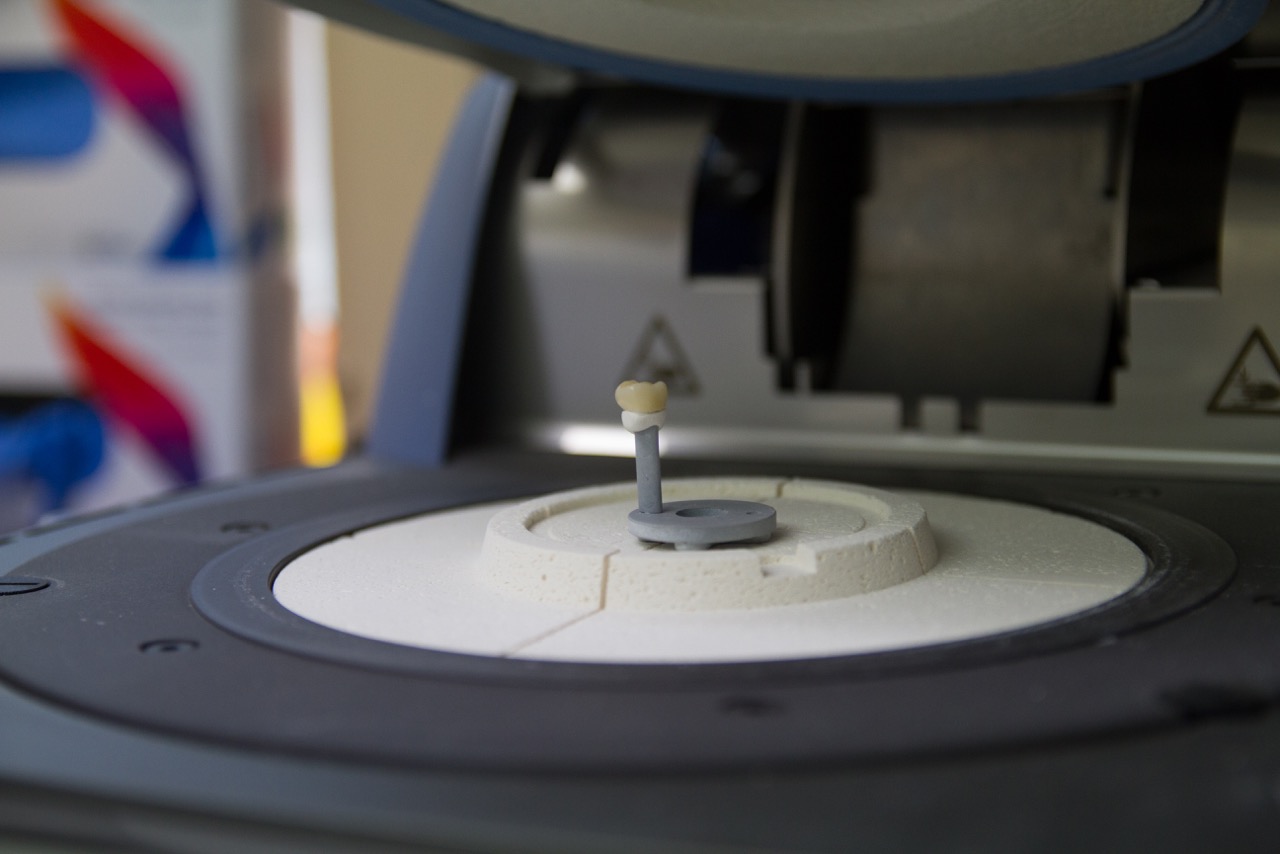 Knowing that you have a dental need, but failing to address it often allows the problem to worsen, and then you risk the potential of requiring more extensive – and expensive – treatment later.
Although CEREC is an ideal option for many patients, it isn't a one-size-fits-all solution. Teeth that are broken or decayed beneath the gum line tend to have better success rates when restored with conventional crowns fabricated in a dental lab. Likewise, gold crowns for teeth that exhibit signs of severe wear cannot be fabricated by CEREC.
If you need a dental restoration, please talk to one of our dentists to determine if CEREC is right for you. Learn more about this innovative treatment option on our CEREC page.