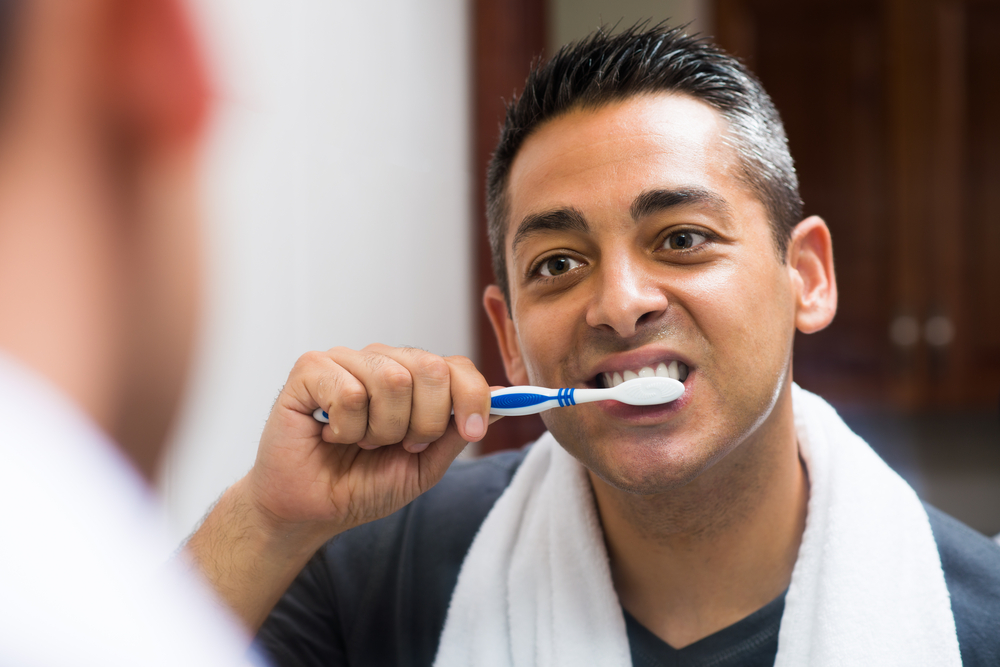 Former U.S. Surgeon General Dr. Charles Everett Koop once said, "You can't be healthy without good oral health."
The results of a poll show that, apparently, you can't be happy without good oral health, either.
Nationwide, 28 percent of Americans across all income levels reported that life in general is less satisfying due to the condition of their mouths and teeth, according to a Harris poll conducted among 15,000 adults. The poll was conducted in the summer of 2015 for the American Dental Association Health Policy Institute and Families USA. In Massachusetts, the number was slightly less, with 21 percent of Bay Staters reporting that their teeth affected their happiness "very often" or "occasionally."
Among low-income adults nationally, the number increased to 39 percent. One in five low-income adults say their teeth and mouth are in poor condition.
The poll also found that one in four adults avoids smiling due to the condition of their teeth, and one in five experiences anxiety due to the condition of their mouth and teeth.
Although the statistics are grimmer for low-income adults in Massachusetts and throughout the nation, middle- and high-income adults are not immune to the effects of poor oral health, according to the American Dental Association. Twenty-one percent of high-income adults in Massachusetts experience pain due to their oral health, and 23 percent of middle-income adults feel embarrassment due to the condition of their mouth and teeth.
"We see it all the time in our office, where regardless of socioeconomic background, people suffer due to their oral health," says Dr. Nitish Nahata. "We're not just talking about cosmetic issues that detract from their smiles, either. We're talking about significant oral health issues, such as gum disease and decayed, cracked or missing teeth."
Even when they can afford to fix their teeth, there are people who simply don't want to spend their discretionary income on that. They also get disappointed sometimes when they learn of their dental insurance limitations when they need extensive dental work.
"Our office staff offers good advice to patients so they can maximize their dental benefits," Dr. Nahata says. "We also map out treatment plans that enable patients to address their most pressing dental needs first and spread out treatment to make the cost more manageable."
Bay Staters seem to understand the need to maintain good oral health, according to the Harris Poll. It found that 98 percent value oral health, and 94 percent believe routine dental visits promote good overall health.
That is a concept we routinely promote in our practice. We've discussed before on our blog how oral health and systemic health are connected, and we consistently remind patients that maintaining good oral health can impact their entire bodies.
A growing number of dentists approach oral health as a means of helping patients reduce their overall healthcare costs over the course of their lifetimes. They educate patients about how keeping their mouths healthy can reduce their risks of heart attack and stroke, and reduce diabetes complications.
"Oral health doesn't exist in a vacuum," Dr. Nahata says. "Keeping your teeth and gums healthy is less expensive and far less invasive than being treated for many systemic illnesses. In the long run, that is time and money well spent on keeping you happy and healthy."