I have to admit, I was a little frustrated when I was informed that I need a crown. I had no idea what this was and I had no idea what was involved. My dentist, Dr. Nahata, had mentioned numerous times that trying to fill all of the cavities on my back molar would be very difficult. He suggested we try the crown option.
I was delighted when Dr. Nahata said that as a result of new technology, I would only be there for a few hours and this would not require several appointments. I just do not have the time to keep coming back to the dentist. I do not even like going to the dentists office, but this was inevitable. "Same day dentistry" – I was skeptical at first, but in the end it was a truly amazing experience. Many people are used to the temporary crowns that are used in the crown process, and most people I told had no idea this technology was available.
Upon proceeding to the dental chair, the staff and Dr. Nahata welcomed me, assuring me everything was going to be ok. I was comforted by his confidence. There is nothing worse than getting your tooth drilled and thinking "Does this guy know what he is doing?" I have never thought this with Dr. Nahata, but he sure did a lot drilling this day! Before we started the procedure, I had some x-rays taken. Then they began the process of analyzing the tooth with some type of scanning device that relayed the landscape of the tooth back to a software system that maps the natural contours of the tooth. This process was relatively painless. The device was called the CEREC® AC unit.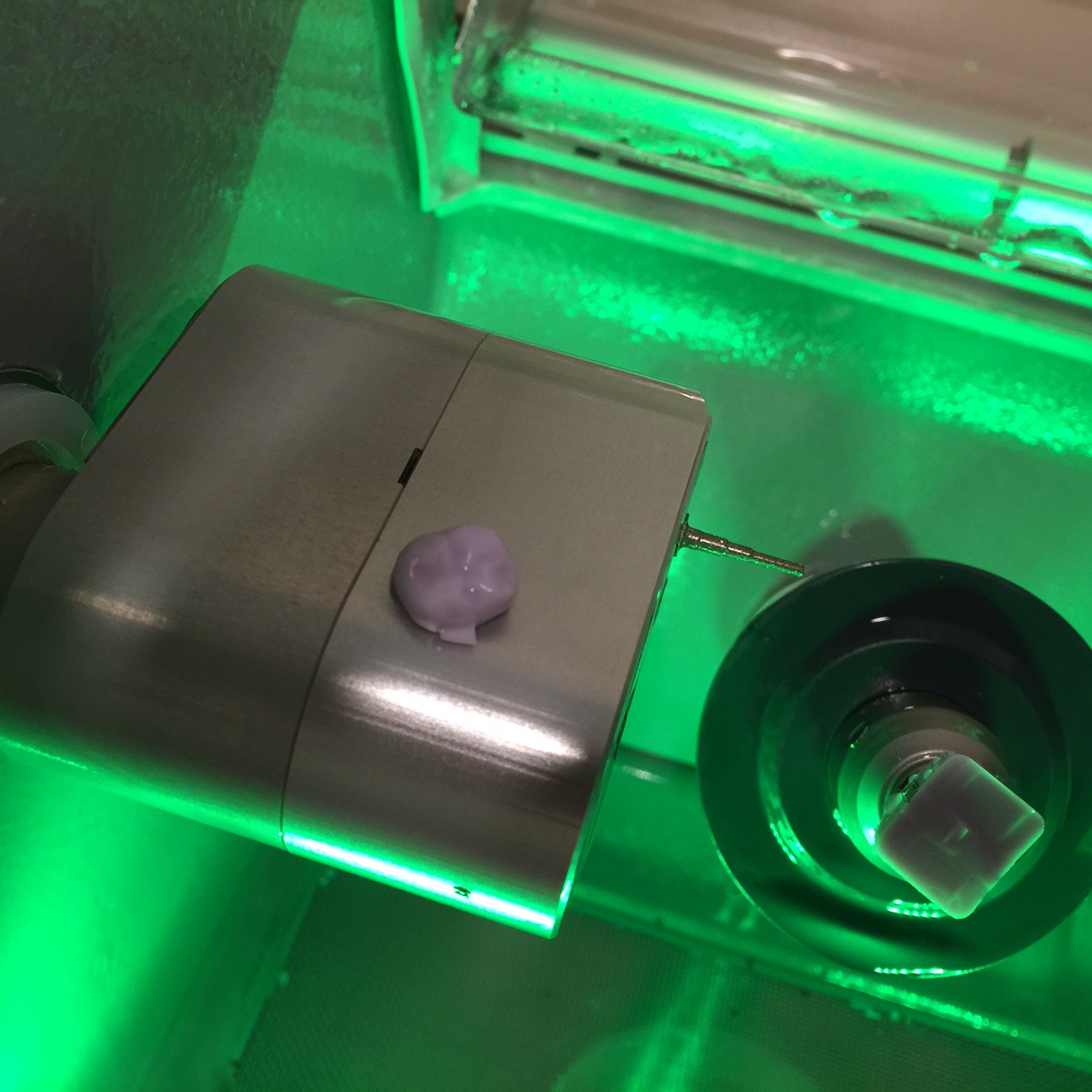 After the cavity area was drilled out I was able to witness this machine at work. Dr. Nahata brought me over to the machine. What happened next was truly amazing. They started out with a block of some type of ceramic material and with high pressure water began to shape this material into the actual shape of my original tooth. This would turn out to be important so that the new tooth fit well with my bite. After 30 minutes, the machine had created my tooth from the scans that the software made at the beginning of the procedure. The next step involved polishing the tooth and prepping it to go into my mouth. The dentist then attached the tooth to the place that the cavity had been drilled out. The restoration was then polished and bonded to the prepared tooth.
After the procedure my mouth was a bit sore and I did experience some sensitivity. Dr. Nahata called me several times to make sure everything was fine. After a few days my bite was back to normal and the sensitivity started to wear off and my mouth felt normal again. It has become evident to me why more patients are choosing CEREC® for crowns. This has been proven by hundreds of clinical studies and is offered by thousands of dentists. It is just astonishing, I had no idea about this technology. The fact that this is literally same day dentistry and I did not need to make three trips to the dentist or have a set of temporary crowns is mind blowing.