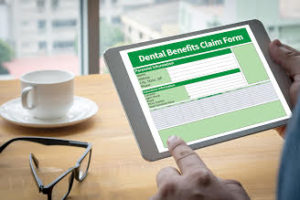 What Do YOU Know About Your Dental Plan?
Did you know that your dental plan is a contract between your employer and the insurance company… not with the dentist?
Do you know what your in and out of network benefits are?
Do you know if you have a waiting period before doing any major dental work or what your plan limitations are?
What is your annual maximum and does your plan roll any benefits into the next year if you don't use them?
What does your insurance actually cost you and is it worth it based on your dental needs?
Insurance is a contract between you, your employer and the insurance company. It is not an agreement, or contract that you have with your dentist.  At Tewksbury Dental Associates we have about 2,000 different plans in our system and it would be impossible for us to know every detail about the features and benefits in those plans. We strongly encourage our patients to get to know their plan and understand all the unique details of their coverage.
The dental treatment and coverage provided by your plan is negotiated between your employer and the insurance company. It's a business agreement that likely has little to do with providing the dental care and treatment you might actually need. Dental insurance was not designed to cover all of the treatment that might be necessary to provide the optimal care necessary for your overall health and the care and maintenance of your teeth and gums. In fact the primary intention of the dental benefit is to cover your annual preventative care which typically includes twice-yearly cleaning, dental exams and fluoride treatment. These are about the only services that most dental plans fully cover.
All coverage and benefits can vary widely. For example, one plan may pay only 50% of the fee for a crown. Some plans pay on a set list of fees while others pay a percentage of a particular procedure. Some procedures are not covered at all due to your specific plan limitations. There are also a wide range of out of pocket deductibles that you may have to pay before you receive any benefits, and potentially a maximum amount your insurance will pay for your dental health needs in a given year. Dental insurance policies have a lot of fine print where they can bury their rules and regulations!
How Can I Learn More About My Plan?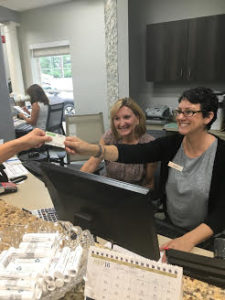 You can learn more about your specific plan by looking up your provider on the internet. Most dental plan providers have helpful information and frequently asked questions on their websites. You can also talk to your employer directly or through the HR department at your work to find out all the details of the coverage the plan they have negotiated for you provides. By knowing your plan and how it changes from year to year, whether your employer changes plans or the plan itself changes, you are able to maximize the dental benefits that you are paying for with your insurance premium. Once you are familiar with the details the doctors and the team at TDA can help you plan the treatment you need and maximize the value of the dental benefits your insurance provides.
Samantha Mitsios, Patient Care Expert