Recently someone asked me, "what is the best thing a patient has ever said to me?" While we all appreciate praise and a good review of our work, honestly for me the best thing about my job is seeing the look on a patient's face when they look in the mirror for the first time and see their smile transformed by work I've done for them.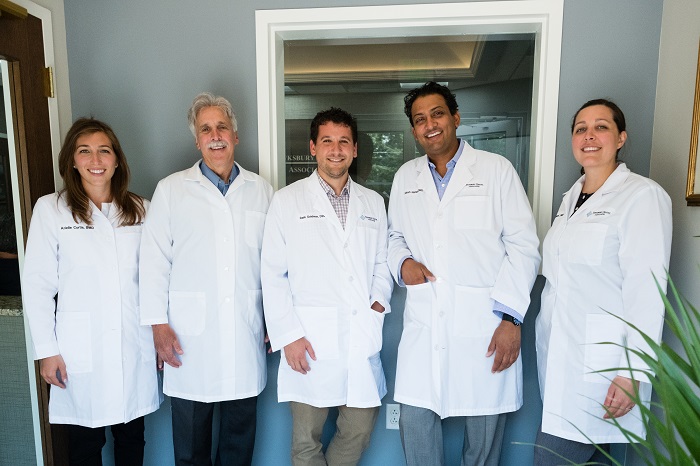 So many people experience self-consciousness and embarrassment over how issues with their teeth impact the way they look and feel. In a recent article featured in Social Psychology Online, the author cites studies that show smiling signals friendliness and encourages positive interactions between people, people with genuine smiles tend to live longer than those who never smile, and smiling can even help people deal with negative emotions better!
At Tewksbury Dental Associates we take great pride in our ability to help our patients improve their quality of life, self- esteem and confidence with a smile makeover. We have the skills and technology to build your dream smile and the care and compassion to make every step of your experience with us customized and comfortable! Take our Smile Evaluation and learn more about how we can transform your smile today.
Smile Make-Over Patient Derek
Derek 5 Star Review · November 1, 2017
I just had veneers installed on my front teeth and I couldn't be happier with the result! I have been a patient at Tewksbury Dental Associates for over 20 years, though until now I hadn't had the need for any major procedures. However, I had a broken front tooth that was bonded some years back and it was starting to show its age and was in need of repair. After consulting with Dr. Nahata, he suggested veneers to correct the issue. I was a bit apprehensive at first since when I thought of veneers, I always thought of bright white, fake looking teeth which I did not want. Dr. Nahata was great. He explained all the details of the procedure with me, answered all of my questions, and ensured me that they could place veneers that would look completely natural. I ended up also including a Zoom whitening treatment with the procedure to lighten up my existing teeth and when the final veneers were installed, the color match is incredible. The new veneers are shaded just like my existing teeth and my new smile looks amazing! At the same time, it looks completely natural and you can't even tell any work was done. Exactly what I wanted. 
With the help of Dr. Nahata, Keri, Kathleen, Jennifer and all the rest of the staff at Tewksbury Dental Associates, I now have an amazing smile that I can be proud of. The entire team here goes out of their way to make sure you are comfortable, informed, and happy with the service. The care you receive here makes you feel more like family than a patient. It's one of the many reasons I've been a patient here for so long, and why I will continue to be.
New patients are always welcome. Give us a call and let your personal journey to a brand new smile begin today!
Dr. Nitish Nahata