If you think fizzy water, sparkling flavored water, and even "healthy sports drinks" are not harmful to your teeth you might want to think again! A lot of these beverages are acidic in nature, or have a low pH, and this is linked to their erosive potential. In 2016 an American Dental Association sponsored study (link to study) was conducted on 379 nonalcoholic, nondairy beverages to find how potentially erosive they were to your teeth. Results showed that 39% of these seemingly harmless beverages were extremely erosive and another 54% were erosive. Only about 7%, with a pH of 4.00 or higher, were considered minimally erosive.
While all of our teeth are vulnerable, children's teeth are especially susceptible to the enamel erosion highly acidic drinks can cause. Sipping on sugary acidic drinks all day long damages enamel that is critical in protecting teeth from sensitivity and decay. These tables from the study show how the popular waters and sports drinks tested for pH. Keep in mind the lower the number the higher the negative impact on tooth enamel.
At Tewksbury Dental Associates we recommend that these, and all bottled drinks with an acidity that can damage tooth enamel, only be consumed with a meal, rinse with plain water when you have finished your beverage, and wait 30 minutes after consuming to brush your teeth. You can also adopt the healthiest habit of all: just drink water! Here is the table with the pH results of flavored waters and sports drinks.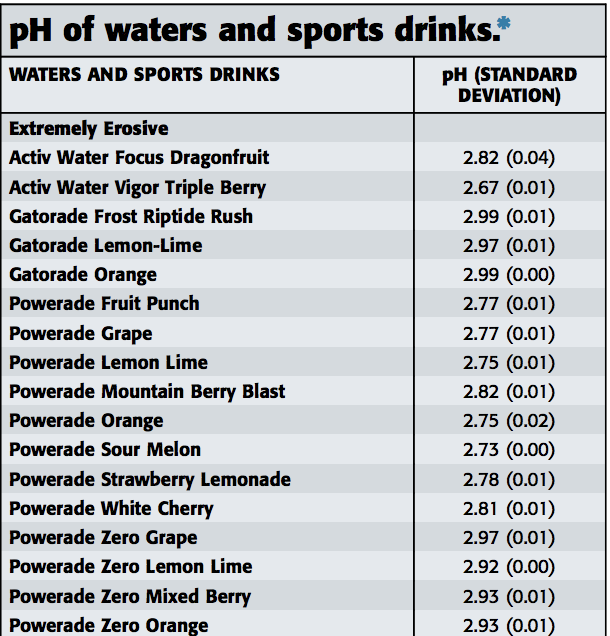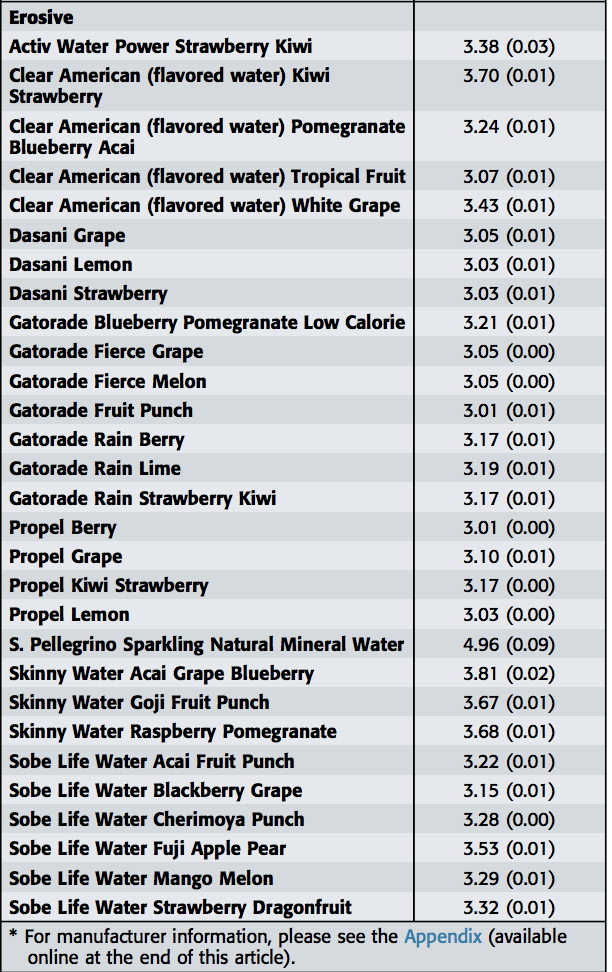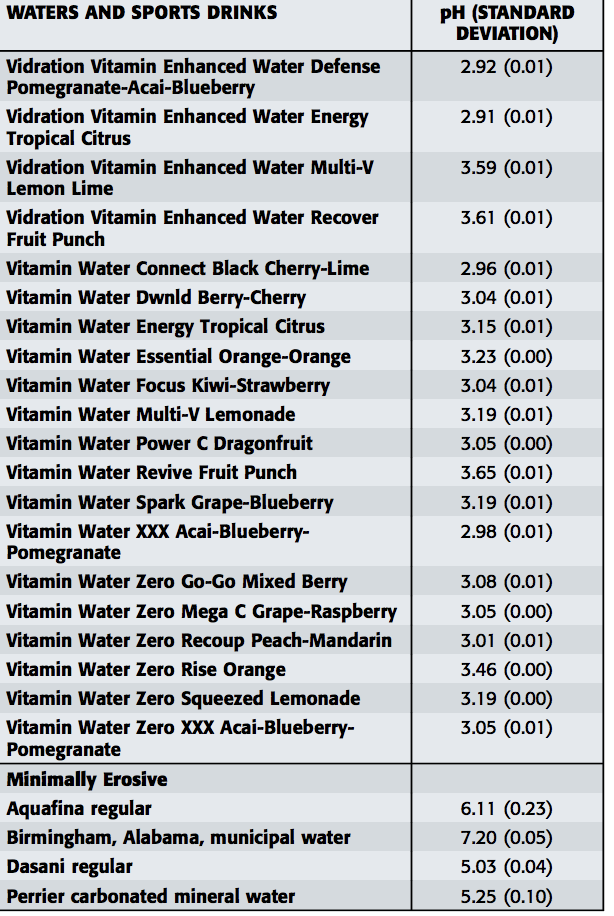 You can view the pH values for all 379 beverages tested in the ADA study here. Our team is committed to educating our patients about the impact and interconnection of overall health, diet and oral health. Ask your hygienist or doctor next time you're here about healthier choices and habits you can adopt to protect teeth and maintain a lifelong healthy, beautiful smile!
Dr. Cenami and Christina, RDH