It's January and that time of year where we set goals and think of ways to improve our health and lives overall. One of our goals for 2019 is to help you see all that is possible in the care and upkeep of your smile. The doctors and the whole our team are looking forward to sharing TDA Smile Stories with you. We often say we have the very best patients and now we can introduce some of them to you and you can hear their stories first hand in their patient testimonial videos!
Our first featured patient is Rich who joined TDA just last year. One of the first things we do with all of our new patients is uncover the goals they have for their own oral health care.  Planning dental treatment to get teeth and gums optimally healthy before cosmetic dentistry helps patients achieve the best outcome and reach the goals and the vision they have for their smile.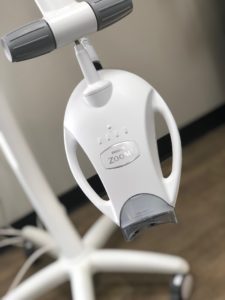 Rich's goals included getting a whiter, healthier looking smile. Rich had been a smoker and since he'd quit, he wanted to get the staining and discoloration removed from his teeth. His dental treatment plan included a root canal and hygiene maintenance. Once these issues were addressed Rich opted to use the Zoom Whitening technology we offer in our practice to whiten his teeth.
Philips Zoom in-office whitening can get your teeth up to 8 shades whiter in just one appointment. As an added bonus, these outstanding results come with little to no sensitivity. The in-office tooth whitening formula applied by our trained clinicians allows for stronger whitening ingredients to be used safely to complete your treatment in one sitting.
One of the most satisfying parts of offering comprehensive cosmetic dentistry in our practice is seeing the look on our patients' faces when they look in the mirror for the first time and see the results. Providing the necessary treatment options that Rich needed to reach all his smile goals is an advantage we can offer our patients as a multi-specialty provider. In the convenience and comfort of your TDA dental home, we have it all!  The final take away for us from Rich's story is the confidence he gained from his smile makeover. Getting compliments from clients and his family, and the great feelings that come with that, are the ultimate goal we have for all of our patients.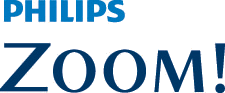 If you are looking for the healthiest, best-looking smile possible we are here to help you get there. We are a full service, multispecialty, family practice and can provide you and your family a lifetime of healthy smiles. Next time you're here ask us about cosmetic dentistry and all services we offer including Zoom Whitening, Invisalign Clear aligners, veneers, and comprehensive Smile Make Overs. New patients are always welcome and we look forward to helping you make your own TDA Smile Story. Be sure to watch Rich's video too and check his smile for your self!