When we talk about being a dental home for your entire family it is not something we just say lightly. We understand the challenges of finding a practice that can provide the range of dentistry you might need for all the people in your family in a caring and compassionate way.
Tammy and her husband have been patients at our office for 15 years and all three of their children have grown up with us. Her kids feel comfortable and secure in their appointments with us. It is convenient to have the whole family cared for in one place. We can offer specialized treatment to patients of all ages which makes managing the oral health care needs of a family of 5 that much easier!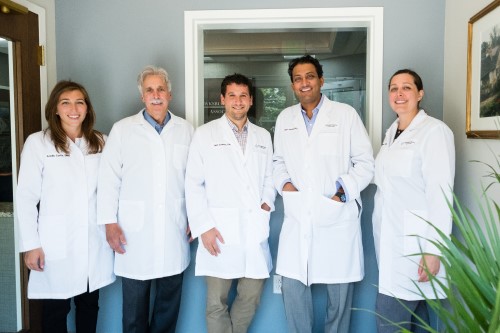 Helping patients like Tammy design a plan to improve the function of her teeth, and the look of her smile is one of the most rewarding things we do at TDA. Our doctors use the latest technology including a full array of digital dentistry from 3D CBCT scanning, CEREC same day crowns, dental implants and Invisalign clear aligners.
We customize plans for patients every day that help them achieve optimal dental health and the esthetic goals they might have for the appearance of their smiles. Cosmetic dentistry feels more personal and accessible when it can be done with the dentists and clinical team that you have come to know and trust.
In Tammy's case Dr. Nahata recommended Invisalign to correct some shifting and misalignment on her lower arch. Like many people she had worn braces as a teenager and did not always wear her retainers. Over the years her bottom teeth shifted and they were not measuring up to the specific vision she had for how she wanted her smile to look.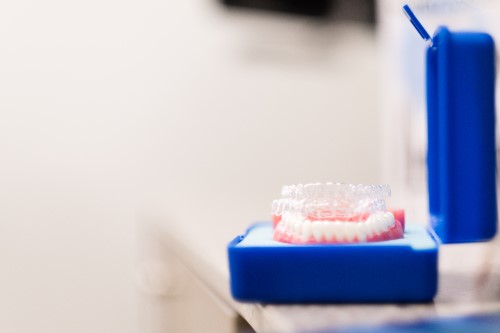 Invisalign is terrific orthodontic treatment option for adults that straightens teeth without the brackets and wires that make up traditional metal braces. The doctor digitally designs a series of custom-made clear plastic aligners that help shift your teeth into the proper position.
The aligners are nearly invisible and undetectable when you have them on. They can also be removed for eating, cleaning, and brushing and flossing your teeth. The treatment plan and the appointments needed to manage the process can all be made right in our office. Our patients appreciate not having to be referred out to specialists, or for a specialized treatment like Invisalign.
We value our patients and their stories. Our motto at TDA is "Passion for dentistry, compassion for people" and we take it seriously. The smile on a person's face after they have completed treatment and feel confident and proud about what they see in the mirror is so gratifying.
Please take a moment to watch Tammy's TDA Smile Story video and hear about her experiences in our practice.
If you are looking for your best smile and a dental home for yourself and your family, we welcome new patients and invite you to become part of our TDA family too!