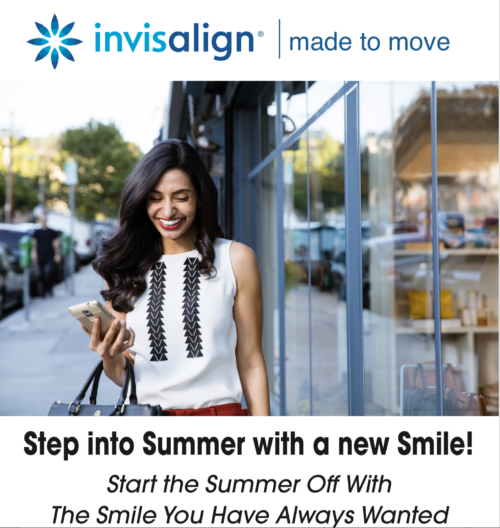 Are you happy with your smile? Do you feel like it might be too late in life to straighten your teeth, or to achieve the smile of your dreams?
Did you know that at TDA we can help our patients create their dream smiles without any wires, painful tightening, or interference with your everyday life using Invisalign clear aligners?
With Invisalign, the steps to a straight smile are customized for you, and the process is simple and carefree. Invisalign aligners are made of lightweight clear material that fits over your teeth and can be worn anytime, anywhere. Only you and the dentist will know you are straightening your teeth.
We make the plan for your aligners using 3D computer imaging. Our dentist assesses your smile and carefully creates a treatment plan individualized for your desired results.
3D technology allows you to see a before and after of the treatment before it even begins. Aligners are designed for up to two weeks of wear and you simply trade the old aligners with a new set to gradually, and optimally, realign your teeth. Teeth shift comfortably, and regular visits with us every six to eight weeks ensure that your treatment plan is progressing smoothly.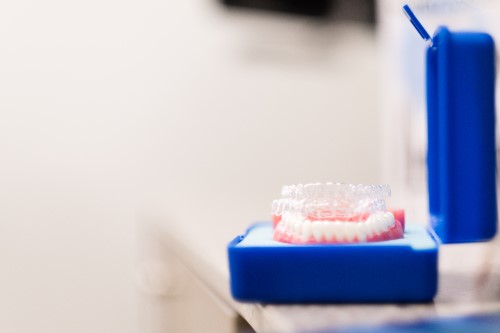 In clinical trials, Invisalign has been proven to straighten a wide variety of concerns, from mild, moderate, to severe. Overbite, underbite, crowded teeth, and gapped teeth have all been corrected using Invisalign, due to its ability to shift teeth vertically, horizontally, or even rotationally.
Intervention with Invisalign treatment can even shift teeth back after previous orthodontic treatment. Feel free to call, email, ask us at your upcoming visit or come in for a complimentary consultation to learn more. Our dentists will review what you'd like to correct and determine if Invisalign might be a good option for you.
One of the great advantages of a multi-specialty office like ours is that we can offer a full range of dental care and specialized treatment all in one convenient and comfortable location.
TDA patients also receive a quarterly appreciation email that includes savings and specials on treatment. We are currently featuring Invisalign and showing our patients how much we appreciate them by offering $500 off Invisalign clear aligner treatment through August 31.
Join our practice as a new patient now and you can benefit from this opportunity to save, and in all the special offers TDA patients receive going forward.
With no wires, no brackets, no metal mouth, no wasted time spent on the care and keeping of traditional braces, we find that our adult patients who use Invisalign love it! Treatment cost varies based on the complexity of your individual needs and the number of aligners necessary to complete treatment.
We do offer affordable monthly payment plans and are happy to submit Invisalign treatment to your insurance if you have orthodontic benefits in your plan.
With the wide range of benefits to the system, we think anyone looking to improve their smile should consider Invisalign as an ideal alternative to traditional braces and a pathway to a straighter, more beautiful smile!