Caroline has been a patient in our practice for over 20 years. Even with job changes and moves, she continues to travel over an hour to receive her dental care at TDA.
She appreciates the attention to detail, the personalized care, and the advanced equipment, technology and expertise our clinical team, doctors, and specialists provide all in one convenient location.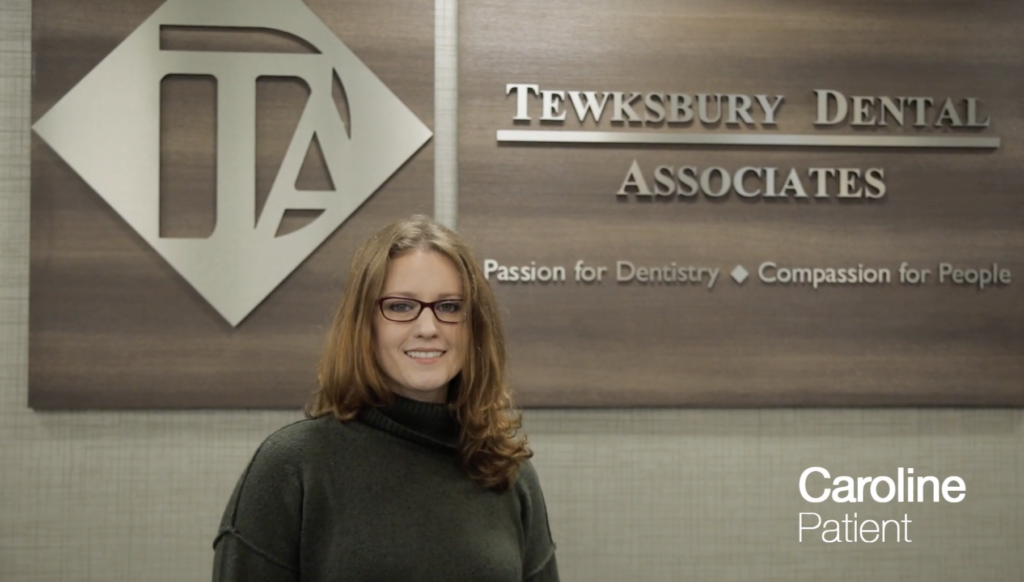 Like many people, Caroline suffers from bruxism which means she grinds and clenches her teeth, especially while she sleeps. Bruxism can be indicated by multiple symptoms including diminished tooth enamel, increased tooth sensitivity, jaw soreness, tight jaw muscles, headaches and flat, loose, or chipped teeth.
Teeth that are damaged can be repaired, in fact, Caroline has had crowns and root canals to fix damaged teeth and she uses a customized nightguard to correct the bruxism and help reduce the damage it can do.
In her early 30's Caroline decided that she wanted a more complete smile makeover to improve the function of her bite, and the look and feel of her smile. She underwent orthodontic treatment, which included 2 years of braces.
Adult patients are realizing more and more that it is never too late for braces! Depending on your situation we can offer Invisalign clear aligners instead of traditional metal brackets and no one will even know you are straightening your teeth. Caroline's braces were an important step on the way to her desired outcome.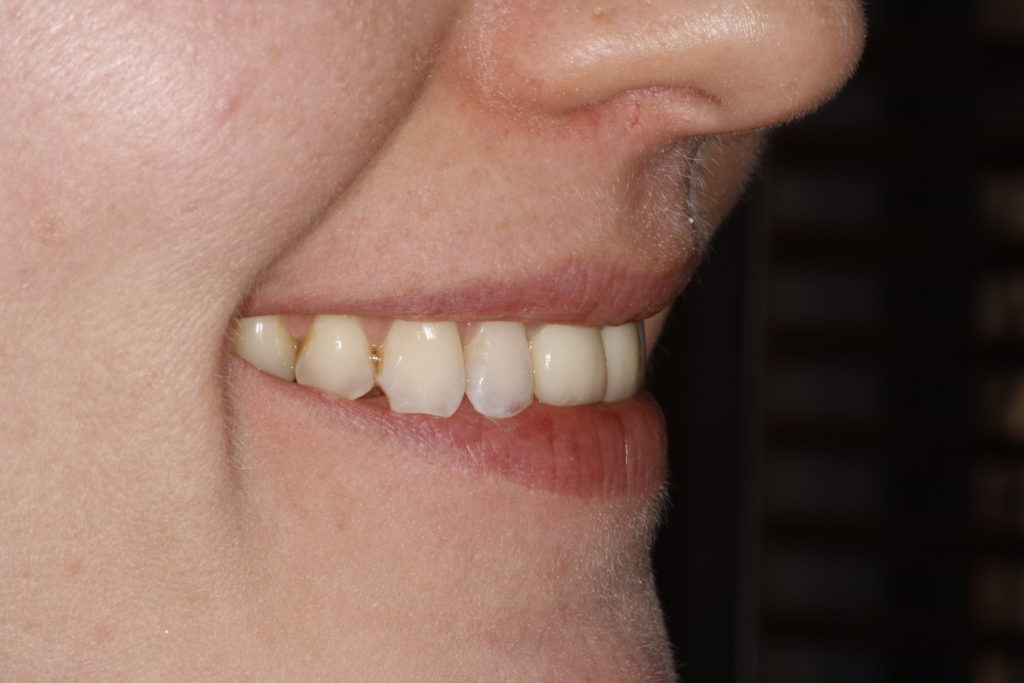 Caroline whitened her teeth when her braces came off but were looking for something more to improve her smile. Dr. Nahata recommended veneers for her upper teeth.
Veneers are made of porcelain and are wafer-thin, "slipcovers" of tooth-colored material designed to lay over the front surface teeth to improve the appearance of your smile.
They are bonded to the front of your teeth and can alter the color, shape, size, or length. Veneers are one of the many cosmetic dental options we offer in our practice. They provide long-lasting, natural-looking correction for misshaped, chipped or damaged teeth.
When her smile makeover was completed a new customized night guard was fabricated in our lab to protect her teeth from bruxing.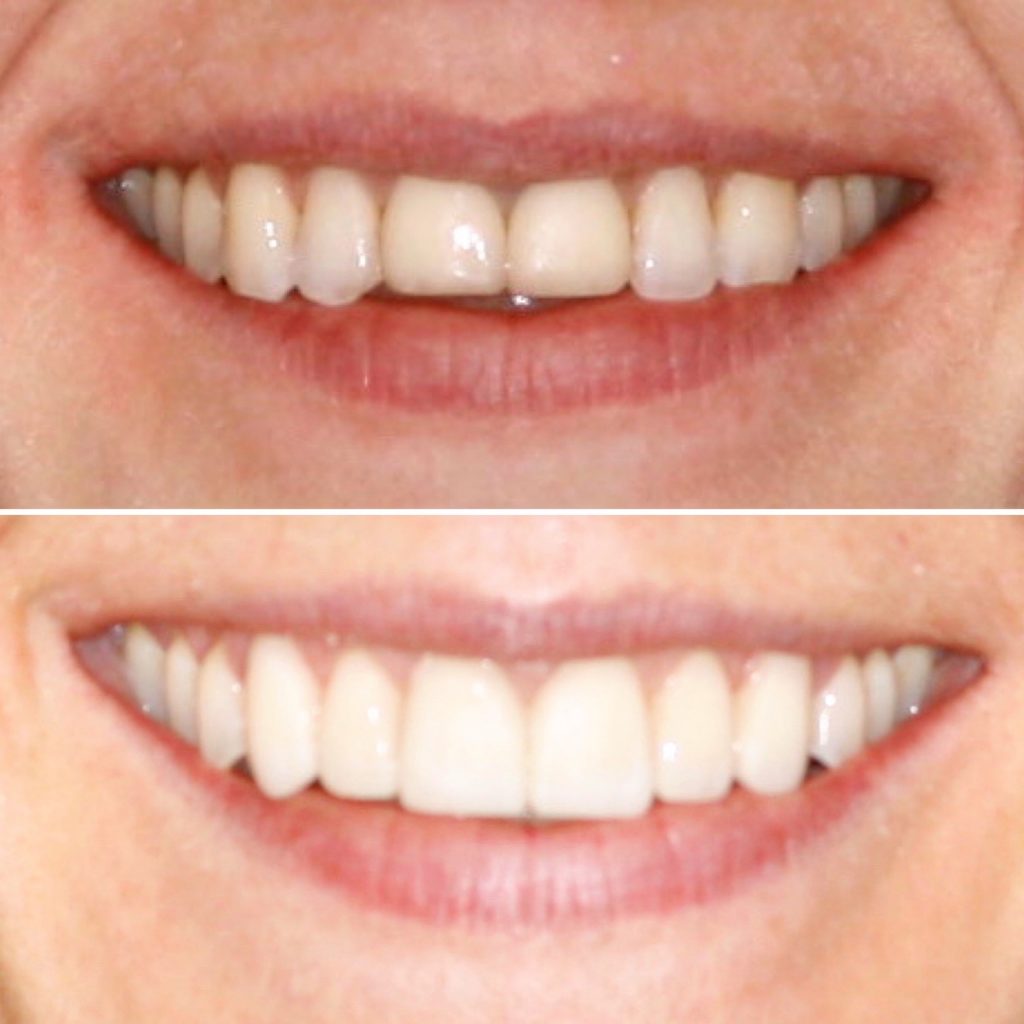 The beautiful results of Caroline's smile makeover and her happiness and satisfaction with the outcome are a wonderful example of how impactful cosmetic dentistry can be! We are grateful to her for sharing her story and for her loyalty to our practice.
Each person we see in our office has a unique story and dental experience over the course of their lives. Our practice is built to accommodate the needs and goals of every patient.
Many people we meet have had less than optimal experiences with dentistry and feel anxious, self-conscious and uncomfortable in a dental office. We completely understand that everyone is different and make it our top priority to provide a safe, compassionate dental home for you.
We are prepared and willing to meet you wherever you're at in your personal dental health journey and help you achieve the vision you have for your smile and your overall dental health!
View Caroline's smile story video here!