We have decided to blog once a week and reach out to our TDA family a little more often than usual as we go through the next few weeks together. We hope you are all well, safe, and feeling healthy!
Be assured, we are following developments closely planning ways we can implement all the recommended and required changes that will be coming.
As of today, the office will remain closed through May 4th to comply with state COVID-19 restrictions. As soon as we are given direction for a safe return, we will contact all patients who need to reschedule an appointment that was canceled because of to our closure.
Due to the fluidity of the crisis, we ask everyone to stay tuned should we need to change this date. The safety and health of our patients, staff, and doctors is most important as we join you in doing our very important part to try to flatten the curve.
We are here for dental emergencies. With our frontline medical workers overburdened and taking care of critically ill patients, the entire Tewksbury Dental Associates team is doing our part to keep tooth related emergencies out of the ERs.
Our doctors continue to treat our patients for dental emergencies and to get them out of pain. We are taking all precautions to pre-screen our patients and maintain the highest level of sterilization and infection control in the office.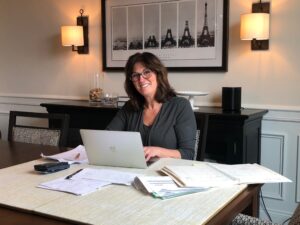 During this closure we are learning to do more things from home, the most important being communication with our team. Our entire team is in constant communication with each other and our most consistent discussion is about how much we all miss each other and seeing all of our patients. We have also come to the realization that there are still many things we can be doing for you virtually while the office is closed!
These services include:
Addressing any dental emergencies that arise. We can screen your situation over the phone and determine the care that might be needed in your situation. Do not hesitate to call the office if you are experiencing a dental emergency. Our phones are monitored and we are here for you.
Answer any questions you have about your dental care or any dental questions in general. Our team loves to provide information and education to everyone who asks. Please email the office and we will find the right person to help you.
Follow up on past due insurance claims. We are always ready and willing to help patients with dental insurance and work with you to make sure the use of your insurance benefits is optimized for your care.
Update any changes you have to your address, family, or insurance information. If you know there are changes to this important information since the last time you have visited our office please feel free to email us with changes. Accurate, up to date information is incredibly helpful to our practice administrators.
Review your accounts and help with payment arrangements. We will always work with you to explain the account and how payment can be managed in the office. We have excellent patient financing options available and can explain how that works and determine what makes sense for you.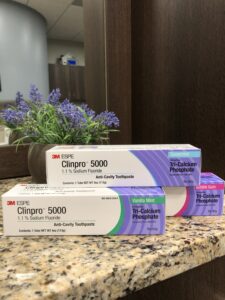 Accept online payments. Visit our website and use the orange "pay online tab" in the top right corner of the home page to pay your balance conveniently from home.
Arrange for purchase and pick up of prescription Fluoride paste. We are available in the office a few mornings a week during the closure. If you call ahead we can arrange to meet you at a safe distance in the parking lot and get this important preventative product to you.
The best/fastest way to reach us is by emailing:
Office@tewskburydentalassociates.com
We look forward to seeing ALL of you back in the office and in good health when we re-open.
Stay safe!
Team TDA