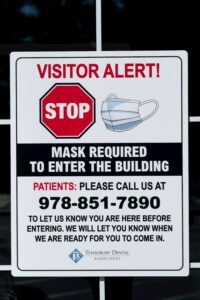 How do you even begin to summarize such an extraordinary year? The COVID-19 outbreak made 2020 a year like none of us have ever experienced before. What we have realized in our office, and from each other, is that we are stronger than we thought we could be. We can do hard things together. Our team adapted, adjusted, and learned a whole new way to safely provide dental care while protecting our patients and ourselves from the virus. We feel thankful for all the ways our patients have adapted too. Their commitment to their dental health, and the absolute trust they place in us as health care providers throughout this pandemic is humbling.
Everyone in the office has shown incredible resilience, unity, and team spirit. This year we added many new faces including: Chantel and Darci our new assistants, Melissa and Sarah our new hygienists, and Liz and Courtney our new patient care experts. We also welcomed Dr. Brooks as our fourth general dentist. Her kind, warm personality and excellent dentistry have made her a valuable addition to our practice. The feeling of unity and connection on our team has grown even stronger regardless of the obstacles and challenges the year handed us.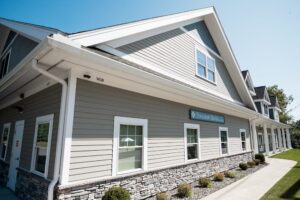 In spite of the office closure in the spring, we have continued to grow and expand services and technology as planned to improve the treatment capabilities and access to care. We have added the Itero scanner that will allow us to include annual wellness scans in your hygiene appointments. The scanner also takes digital impressions and eliminates the need for goopy alginate impressions in many cases! Our new digital 3D printer gives us the capability to make models, night guards, and surgical guides right in our own lab.
In order to help our patients who have had job changes, or lost dental health care benefits we added a new TDA Dental Care Membership program. There are several plans to choose from including plans for kids, and adults with specific dental hygiene needs. Membership helps you budget for your care over the year through a convenient monthly payment plan. We can help customized plans that are simple to understand, reliable, and include preventative care such as cleanings, exams, x-rays, and even discounts on additional procedures.
This year we have also added sleep apnea treatment to our practice to help patients who suffer from TMJ, snoring, and migraine headaches that can be caused by a blocked airway. We can evaluate your symptoms with a take home sleep test and create a custom dental appliance to help breathe better at night and alleviate symptoms caused by sleep apnea.
Even though many challenges still lie ahead we are optimistic about what next year will bring. Our compassionate care for our patients remains our top commitment and priority and we look forward to coming out the other side of the coronavirus pandemic stronger and better than ever! All of us wish you and your family a healthy 2021, and no matter what, we are here for you, and we cannot wait to see your TDA smile!