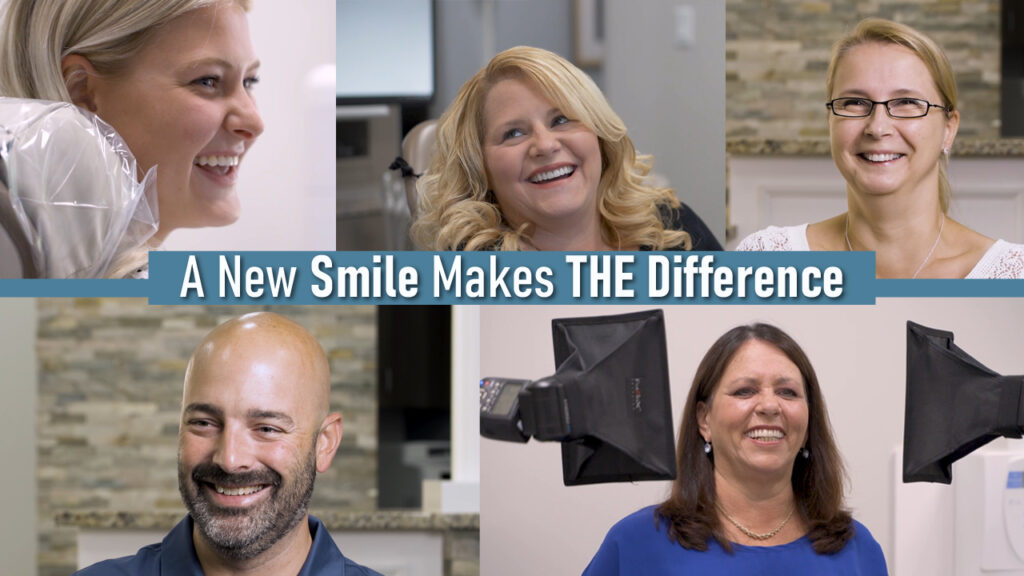 Are You Confident and Happy With Your Smile?
All too often, we meet patients who would like to improve the appearance of their smile, but they hesitate to make that investment in themselves. Perhaps they didn't grow up in families that could afford dental care and didn't learn to make that care a priority for themselves. Many believe that they should put the dental care needs of their families before their own. But an investment in the health and appearance of your smile can have benefits that go far beyond your teeth.
TDA Patient Smile Stories
Beth
Beth was a person who always wanted a great smile, but growing up, her family was not able to afford orthodontics. She had considered braces as an adult, but also felt she could not make that investment in herself until all of her kids were out of their own braces.
Beth was unhappy with the alignment of one of her top teeth, which was increasingly turned at an angle from the rest of her teeth and she didn't like the crowded appearance of her bottom front teeth, which seemed to grow worse as she aged.
At a routine appointment, Beth mentioned her dissatisfaction with the appearance of these teeth to Dr. Nahata, who suggested Beth consider Invisalign. He was able to make a 3D model of her mouth and teeth and show Beth exactly the results she could expect. Dr. Nahata says, "With just some minor clear aligners, we were able to tweak her smile without doing a lot of dentistry."
Beth is thrilled with the results. She says she wishes she hadn't waited but felt like she finally could give herself permission to invest in her own smile. Now, she smiles wider and no longer is embarrassed by the appearance of her teeth in photos. Setting a great example for her kids, she is sure to remind them how contentious she is about wearing her retainers so she can maintain her new smile!
Deanna
Tewksbury patient Deanna was unhappy with the appearance of her smile for a long time. Working with customers in her workplace, she was often embarrassed by how her teeth appeared. The alignment of her teeth was what is called "canted," meaning her teeth were aligned at an angle. Deanna jokes that to her canted teeth meant "can't smile!"
Growing up, her family didn't have the means to invest in their family's dental care. As an adult, investing in the appearance of her smile wasn't something Deanna thought was a possibility. She says, "I'm not going to put all that money into my teeth! I have four children, a dog, a house!" But she says that Dr. Nahata assured her she had a good base and created a customized treatment plan to makeover her smile.
Deanna did orthodontic treatment to realign her teeth, and then a complete smile makeover, including the removal of an old, discolored cap on one of her front teeth that Dr. Nahata replaced. Now Deanna says, her smile "isn't 'perfect', but it's perfect for me!" For Deanna, investing in her smile has brought her new confidence in her appearance and she believes that confidence helps her to better help her customers.
At Tewksbury Dental Associates, we believe everyone deserves a great smile! While it's easy to come up with reasons why you shouldn't invest in yourself, we are confident that you, like Beth and Deanna, will be very glad that you did when you see the amazing results.