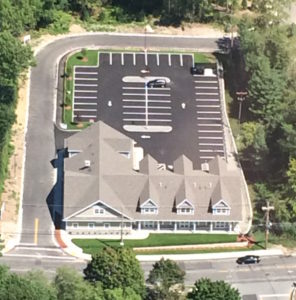 As a multi-specialty practice Tewksbury Dental Associates brings dental specialists together who share philosophical values about your care, and a high level of clinical skills, to provide treatment all under one roof. In addition to general dental care, we offer periodontal and endodontic services onsite along with comprehensive cosmetic dentistry including full mouth reconstruction and dental implants.
Our practice can complete your treatment and procedures in one location that might have required the services of four or five more traditional offices in the past. Dental implants, periodontal care, a root canal and cosmetic dental services like veneers or whitening can all be scheduled for your convenience with our team of dentists. Having our specialists together in one location for consultation also allows us to develop a collaborative and comprehensive diagnosis for your treatment.
Another big advantage of a multi-specialty dental office is that we are designed to accommodate your whole family. We can save you time and aggravation on the phone making appointments, transferring records, and commuting between doctors. With an in-house team of specialists, every patient has a dental office that grows with them and can accommodate their changing needs and everyone on our team also benefits and values long lasting relationships with our patients.
We are proud to offer comprehensive treatment and services for your dental care needs in one convenient location!
CEREC- Same Day Crowns
Dental Implants
Teeth in a Day
Migraine/TMJ
CBCT 3D Digital Imaging
Smile-Vision