Many people think dental care is centered primarily on their oral health, cleaning and maintaining a healthy mouth, and just accepting the appearance of their teeth and gums. What we also know for certain is the cosmetic dentistry services we offer at TDA can change your life for the better! When we ask the simple question "are you happy with your smile?" we open the door for so many patients who really do want to improve the look and feel of their smile.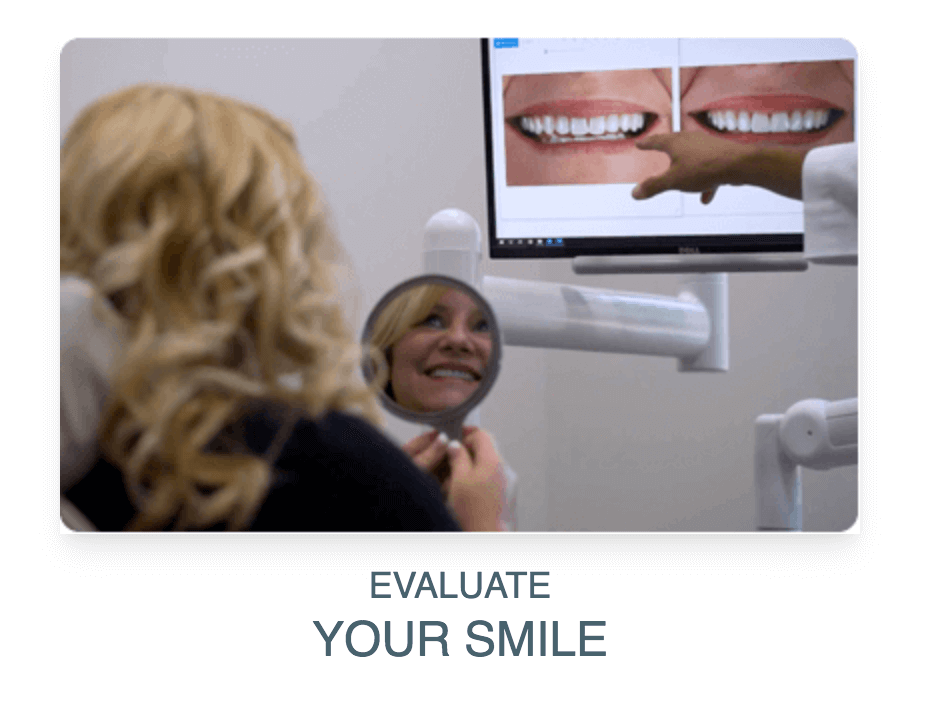 Our TDA smile make-over patients often tell us how the confidence they have in their new smiles improves both their personal and professional lives. The condition and appearance of your smile probably have a bigger influence on your life than you might realize. Smiling has a big impact on how we are perceived by others. Patients who don't feel confident about their teeth reveal they are less likely to smile and even admit they are attempting to hide their teeth during conversations with others.
These days more people than ever are choosing to invest not only in their oral health but also in cosmetic dentistry procedures. Cosmetic dentistry includes a wide range of services and procedures from a simple fix like whitening with Zoom for a same-day brighter smile, all the way to comprehensive full mouth reconstruction. Some procedures are purely esthetic, but others like Invisalign for tooth realignment, for example, can actually improve your oral health, as well as the appearance of your smile.
The cosmetic dentistry experience in our practice is designed to help you develop greater confidence in yourself. We see time and time again the life-changing boost in self-esteem, confidence, and improved quality of life it brings!
Whitening With Zoom
A brighter, whiter smile looks fresh and can instantly help you look younger and healthier. Using Philips ZOOM whitening system in our office your teeth can be up to eight shades lighter in just one appointment! Professional teeth whitening is a quick, non-invasive procedure that is far more safe and effective than store-bought whitening strips or DIY treatments. You'll get better results with professional whitening done in our office with less sensitivity and protection potential from potential gum trauma.
Correcting Gaps and Chips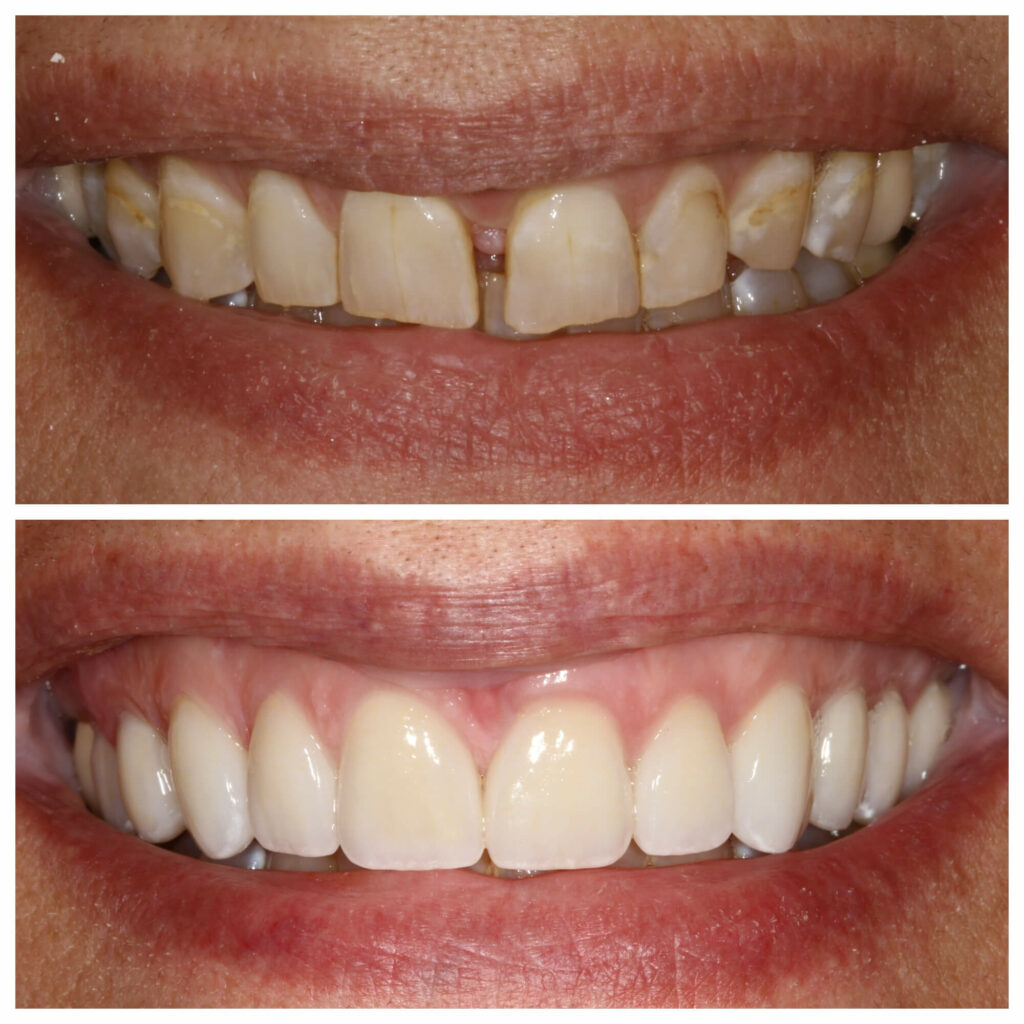 Fixing gaps and chips in your teeth can help make oral care easier and more effective. People often associate cosmetic dentistry with addressing these two common issues. In addition to improving the appearance of your teeth, bonding and filling gaps and chips can also improve your oral health overall. Depending on the size of the gap or chip, food particles can be difficult to get out during normal flossing and brushing.
The bits of food and other particles can get lodged in these areas and stuck food can cause bad breath. Eliminating the spaces in your teeth also reduces the risk of cavities forming in those areas allowing you to maintain a higher level of oral health. Fixing these gaps and chips while they're still small is a preventive way to avoid worse, more expensive problems with your teeth down the road. A treatment consultation with us will determine the right options for your unique situation. Corrective cosmetic options might include porcelain crowns, bonding, and porcelain veneers.
Invisalign for Realignment of Your Smile
Did you know that misaligned teeth are not just a cosmetic dental problem? There are actually some serious health benefits to straightening your teeth in addition to achieving that beautiful straight smile! Properly aligned teeth are healthier and help you prevent future dental health issues. They are easier to clean and as a result less susceptible to decay and gum disease. You will be much more likely to avoid expensive treatment such as root canals, dental implants, or gum surgery down the line.
Proper alignment helps teeth function better and wear more evenly reducing the risk of cracking and fractures. Misaligned teeth can even cause headaches, earaches, and difficulties with speech. Teeth work best when they meet properly and chewing and biting are much harder to do when your teeth aren't aligned. Crooked teeth often put strain and excess pressure on your jaws which in turn can cause TMJ to develop or worsen. We offer Invisalign clear aligner therapy in our office. Patients love the ease and convenience of this system and a consultation with us can determine if you are a good candidate for this orthodontic solution.
Affordability and Your TDA Smile Make Over
Treatment planning in our office always includes a comprehensive review of your dental benefit plans and finding financing options that fit into your budget. If you are concerned about cost, you may be pleasantly surprised that cosmetic dentistry and even a full smile make-over may not be as expensive as you think. Investing in your smile now can help you avoid the expense of many possible dental problems in the future.
Achieving a smile make-over you will be proud to share through cosmetic dentistry can be easy and affordable. If you're not happy with your smile, schedule a wellness scan with us to see what treatment options are recommended for you! Our entire TDA team is here to help you get the smile you've always wanted, and that journey begins by answering that one simple question…
"Are you happy with your smile?"