At Tewksbury Dental Associates we can help achieve a smile you'll love and be proud to show the world. If you are unhappy with the appearance of your teeth, we can work with you to create a customized treatment plan to help you improve the aesthetics and the function of your smile.
To create your dream smile, we offer some of the latest advances in cosmetic dentistry, including Zoom! teeth whitening treatment, high-quality dental veneers, long-lasting porcelain crowns, and Invisalign clear aligners.
Zoom! Whitening
Our Zoom! whitening treatment is an easy and safe way to whiten teeth that have become discolored from consumption of enamel-staining food and beverages, years of smoking, or the aging process, which can stain and darken your teeth over time.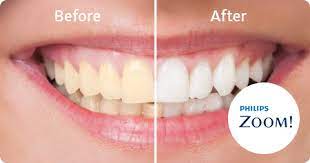 Zoom! whitening treatment takes place right in our office and can require as little as a single visit to achieve dramatic improvements in the color of your teeth. When you come into our office for Zoom! treatment, we place a special whitening gel on your teeth and then activate that gel with an LED light source that penetrates stains and lightens discoloration. You are then sent home with a maintenance kit that helps you maintain your new whiter smile.
While patients may need more than one treatment to reach their desired whitening effects, most of our patients report a significant improvement in the appearance of their teeth after just a single treatment!
Dental Veneers
If you are unhappy with the look and shape of your teeth, our dental veneers can completely change and restore the appearance of your smile! Whether you have gaps between your teeth, crooked teeth, or damaged teeth, we work with you to create an individual plan to give you a smile worthy of a movie star!
Our veneers are made of durable porcelain that we match perfectly to blend in with your existing teeth. Veneers are custom-shaped to change the shape, size, and alignment of your natural teeth, resulting in the smile you have always wanted, but never thought possible!
Veneer treatment is non-invasive and requires little or no anesthesia. After creating a digital scan of your mouth, we create custom veneers that perfectly fit your mouth with few adjustments. Once veneer treatment is complete, you'll leave our office transformed, with a beautiful new smile!
Porcelain Crowns
Porcelain crowns are another option that can improve the appearance of your smile right in our office. We use porcelain crowns to repair and strengthen chipped or cracked teeth to restore your beautiful smile.
When you come in for porcelain crown treatment, we take a comprehensive digital scan of your teeth, to ensure the custom-made and durable crown fits perfectly over the damaged tooth. To fit the crown, we remove a thin layer of your existing tooth and sit the crown right on top, allowing the crown to snugly cover and protect the natural tooth underneath. The end result is a crown that looks and feels exactly like your natural tooth.
With proper care and regular dental maintenance, porcelain crowns can improve your smile for many years. And if one does need to be replaced, we can easily recreate the original crown from your digital scan, meaning you can be sure of a beautiful, long-lasting smile.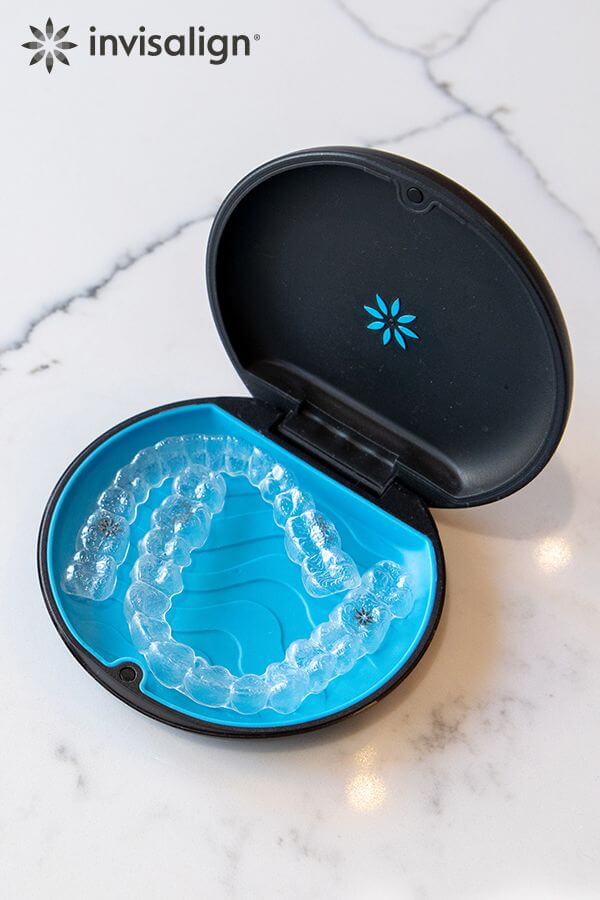 Invisalign Clear Aligners
It's never too late to straighten your smile. As you age, the shape of your mouth and jaw changes, which can create misalignment or gaps between formerly straight teeth. Aside from changing the appearance of your smile, misalignment and gaps can cause pain or discomfort while chewing and make teeth more difficult to clean, leaving them vulnerable to tooth decay.
With our Invisalign planning software, we can create an individual treatment plan just for you and even show you the expected results before you begin treatment. Invisalign aligners are custom-made to perfectly fit your teeth and mouth as they gradually straighten your smile.
Unlike traditional braces, Invisalign aligners are made of a smooth, virtually invisible plastic making them practically unnoticeable and comfortable to wear during treatment. Because you can remove the aligners, you are able to eat and follow your regular dental hygiene routine as you normally would. Invisalign aligners offer all the straightening benefits of traditional braces without the discomfort and inconvenience!
Whether you are unhappy with certain aspects of your smile or you are looking for a complete smile makeover, TDA has cosmetic dentistry solutions that can help you achieve your smile goals! You'll be amazed at what TDA can do to give you a smile you'll love! Contact our office today to book a smile makeover consultation!