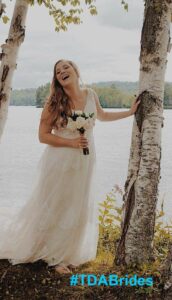 Your wedding preparation plans will not be complete if you forget to include your smile! Keep in mind that you and your future spouse, your wedding party, moms, dads, grandparents, and all your friends and family in attendance will all be smiling for photographs you will treasure for the rest of your life.
Preparing smiles for the big day will be an important part of your overall health and beauty plan. We offer specialized care in our office to help you achieve wedding-worthy smiles including teeth whitening, Invisalign clear aligners, dental veneers, complete smile makeovers, and facial rejuvenation treatments including Botox and Juvederm dermal fillers. Here is a timeline you can use to optimize your wedding day smile!
12-18 MONTHS BEFORE THE BIG DAY:
Smile Makeover and Invisalign Consultations
Start the process early so you are not scrambling last minute and miss opportunities to make a cosmetic dental plan that is best for your schedule and the results you are looking for. Veneers can take several months, and orthodontic treatments like straightening and realignment can take up to a year. Our doctors can evaluate your smile and work on a customized well-timed plan just for you!
3-6 MONTHS BEFORE THE BIG DAY:
Professional Cleaning and Eat for a Whiter Smile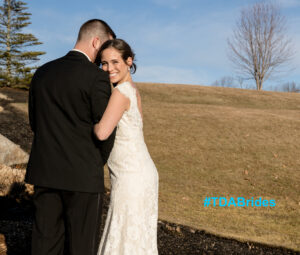 Getting a thorough hygiene cleaning before other treatments you may be planning is recommended. Following your cleaning minimize staining by avoiding red wine, coffee, and black tea. Eat healthy, crunchy high fiber foods especially raw fruits and vegetables, that can naturally scrub teeth and provide vitamins and nutrients for your overall health. Using a straw for coffee, and other beverages that stain may help reduce staining as well.
1-3 MONTHS BEFORE THE BIG DAY:
Begin Whitening
We offer Zoom Whitening in our office and a number of other options including customized home whitening trays and a variety of whitening products to get you the optimal outcome. Keep in mind that teeth whitening services make a great gift for your wedding party too!
4-6 WEEKS BEFORE THE BIG DAY:
Your Injectables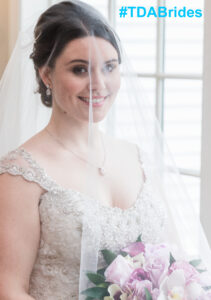 Botox and Juvederm dermal filler are the most common facial rejuvenation treatment options before a wedding because they do the best job giving of you a rested and refreshed look. Botox takes up to 2 weeks to be fully effective and lasts 3-4 months.
If this is your first treatment, we recommend you schedule your appointment 3 months before your wedding date so we have enough time to do touch-ups if needed. If your goal is to eliminate a deeper wrinkle, two Botox treatments, three months apart, are ideal.
Juvederm is a dermal filler that can last 12-18 months, depending on the area treated. We recommend filler treatments 4-6 weeks in advance of your wedding date so we can ensure the best results and allow for any bruising to subside. Dermal fillers are an immediate transformation, adding volume in areas of the face that have deflated due to aging.
Popular areas that we treat with fillers are the lips and smile lines. One month prior to your big day, we like to have you back in the office to see if you need fine-tuning with your dermal fillers or Botox.
Everyone in our office is dedicated to providing an amazing, gentle, customized, and caring dental experience. We recognize that including the care and appearance of your smile in your pre-wedding plan is an important decision, and we promise it will be a positive fun experience with our team and doctors at Tewksbury Dental Associates!